Jessica Simpson Gives Up Alcohol While Her Father, Former Minister Joe Simpson, is Arrested For DUI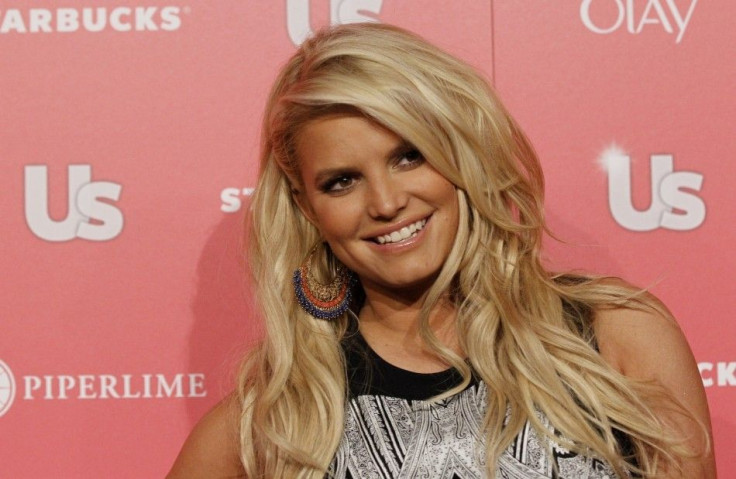 As fashion designer Jessica Simpson gives up alcohol in an effort to lose her baby weight, her father, former minister Joe Simpson, is drinking a bit too much of it.
Joe Simpson, 54, was arrested earlier this week for DUI by the LAPD, TMZ reports, as he was suspected of drinking and driving in Sherman Oaks, Calif. around 10pm. He was booked and had to spend the night behind bars before being released the next morning without having to post bail.
As this is his first offense, he most likely will only be fined and not have to spend time in jail again.
Meanwhile, his daughter, Jessica Simpson, 31, is giving up alcohol for the time being, and sticking to water, after giving birth to son Maxwell Johnson in May. As the new spokesperson for Weight Watchers, she is doing everything she can to lose the reported 70 pounds she gained while pregnant. If she does not lose the weight, she risks losing the $4 million endorsement deal.
"Responsibility has drastically changed my life! "Saturday night drink of choice.... WATER! :)" Jessica Simpson tweeted this week to her 5.4 million followers.
Jessica Simpson even bought pedometers for her entire Weight Watchers group.
"Just bought all the girls in my @weightwatchers group pedometers to track their steps," she tweeted. "10,000 steps a day = 5 miles! Let's step it up!"
According to RadarOnline, her mom and assistant are also doing Weight Watchers to help her get to her goal weight.
"Jessica's mom Tina Simpson is doing Weight Watchers, her assistant is doing it, people that work for her fashion company are doing it, Jess has enlisted everyone around her to try and lose weight," a friend of the television personality said.
© Copyright IBTimes 2023. All rights reserved.