JetBlue Flight Diverted To Orlando After Emergency Evacuation Slide Deploys Inside Plane During Flight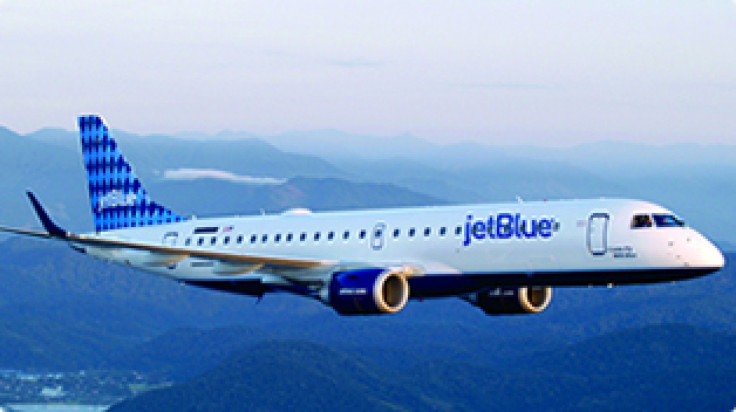 A JetBlue flight was diverted after the emergency evacuation slide deployed in mid-flight, the Federal Aviation Administration confirmed.
According to CNN, JetBlue Flight 1266, flying from Fort Myers, Fla., to Boston, landed safely at Orlando International Airport at 3:40 p.m. EST. There were 73 passengers and four crew members on board the Embraer E-190 aircraft.
It's not currently known what caused the emergency evacuation slide to open inside the plane, but the National Transportation Safety Board (NTSB) is investigating the incident.
"NTSB gathering info on today's in-cabin deployment of evacuation slide during JetBlue flight Ft. Myers to Boston, which diverted to Orlando," the NTSB wrote on Twitter.
As the Daily Mail points out, JetBlue spokeswoman Loren Duran said the emergency slide "partially deployed into the front galley and that no injuries were reported."
Duran added: "The aircraft was taken out of service for further inspection. Customers will be reaccommodated on another aircraft to Boston with an estimated scheduled departure of 5:00 p.m. local time."
According to the Daily Mail, Fight Tracker shows that the JetBlue flight had only just cleared the coast of Florida when the emergency evacuation slide deployed inside the cabin.
© Copyright IBTimes 2023. All rights reserved.