JetBlue Passenger Learns Of Coronavirus Infection Mid-Flight, Alerts Airlines After Landing
KEY POINTS
A passenger learns that he is sick with COVID-19 midflight
He was onboard a JetBlue flight that learned of his condition only after they landed
He was banned by the airlines from flying with them again, but passengers are shocked he wasn't detected in time
A passenger was banned by JetBlue after he tested positive for coronavirus. The passenger, whose name had not been disclosed, only notified the crew about the findings after the plane had landed. He did not care to let them know that he was under observation prior to his flight.
The passenger, according to CNN, left John F. Kennedy International Airport en route to the West Palm Beach this Wednesday Night. It was unclear when during the flight the news came, but he notified the crew of the results on arrival. The airport immediately issued cleaning operations in the areas where the passenger went through. The Port Authority of New York and New Jersey confirmed implementing such operations.
The airline immediately prepared a statement right after news broke out. According to the statement, "last night's event put our crewmembers, customers, and federal and local officials in an unsettling situation." The airlines took full responsibility for the occurrence, saying that it could have been easily avoided. They also announced that the passenger will be banned from flying with the airliner in the future.
The incident was covered by NY Times and, according to a man who had been on the flight, they had been idle on the tarmac for two hours before health officials boarded the plane. The officials then explained to the passengers that a man on-board had tested positive for COVID-19.
Most of the passengers who were on the plane were critical of the man's decision to fly despite his status. They were told that he was tested for the virus only two days ago. They believed that it was "crazy" that this man went on the flight despite being as sick as he was.
Health officials have since advised passengers who had been in contact to have themselves checked for symptoms. As for the passenger, he had been placed in quarantine and remained in isolation as of this Thursday.
JetBlue finished their statement by asking passengers not to travel if they feel unwell or haven't been cleared for travel by a doctor or similar health professional.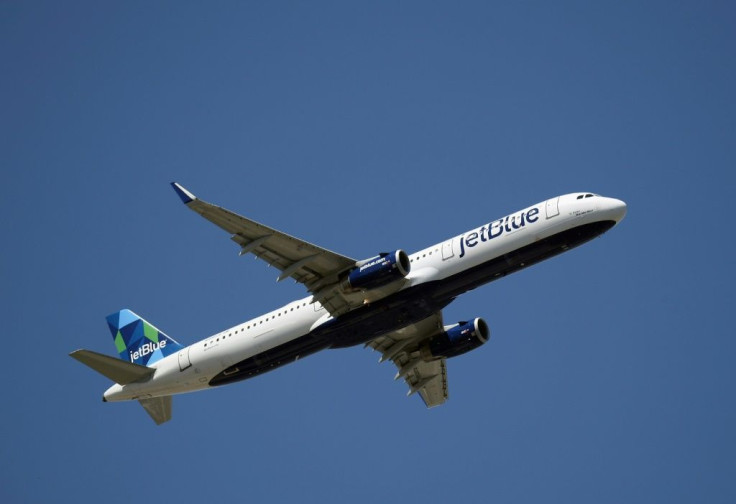 © Copyright IBTimes 2023. All rights reserved.