Jinger Duggar Says Her Sisters Received Love Letters From Men In Prison: 'It Was Crazy'
KEY POINTS
Jinger Duggar said men in prison would send love letters and even propose marriage to some of her sisters
The reality star also shared that "fanboys" would come around their home and church hoping to court them
Jinger noted that she was not interested in the boys who came around
Jinger Duggar has revealed that she and her family have attracted fans from all walks of life since their reality shows aired.
The Duggar siblings grew up in the spotlight, first starring in TLC's "19 Kids and Counting" and later its spin-off series "Counting On," which was recently canceled. In a new interview on the podcast "Dinner Party with Jeremy Fall," Jinger recalled how some of her sisters used to receive love letters from men in prison.
"Guys would write from prison for my sisters," she was quoted by People as saying. "It was crazy. We constantly had letters coming in the mail and it was like, 'Oh, who is it for this time? Oh it's for Jana, oh it's for Jessa' … it was mind blowing just to think that somebody thought they would walk right into your life and marry you, like, they were already basically proposing in their letters."
Jinger explained that they believed the letters were "legit." However, she felt that it was a "one-sided thing," with those men only thinking that they knew her and her sisters simply because they watched her family on TV.
She also recalled how "fanboys" used to come around their church and home hoping to court her and her sisters.
"There were a lot of guys who came around, sometimes they would come visit the family or visit our church — that was a good in for some guys. They thought, 'Oh, if I come to your church, that's my in,'" Jinger shared.
"It just felt so bizarre because it's like, 'Who are you? I don't know you.' The relationship side of things wasn't even there, it wasn't like, 'Oh look, I've been hanging out for a while and get to know your family and then we'll see if anything happens' ... they would say to my family, my parents or something, 'Oh yeah I'm so interested in your daughter,'" she continued.
However, Jinger said she was uninterested in those boys who would hang out in their church and home.
"I remember that being something that, as a young person, that's just like, 'nope, nope, nope, that's not gonna work for me,'" she said. "And I think going back to that whole trust thing, it's something that you want to make sure that this person has good intentions, it's not just like, 'Oh this guy wants to be on TV and here's his big break, I'm gonna go marry one of the Duggar daughters and that's my in.' That's the last thing you wanted."
According to Jinger, she liked that her now-husband Jeremy Vuolo wasn't too familiar with her family's fame.
"I know it can happen other ways as well, like, it could have happened any other way -- Jer could have come into my life and known about the show," she continued. "But for me personally, it was awesome that he wasn't like, a fanboy, you know? It was like, he had no clue about my family."
The molestation scandal of Jinger's brother, Josh Duggar, in 2015 led to TLC axing their long-running family show, "19 Kids and Counting." The family returned to TV with "Counting On" later that year.
However, the spinoff series was also canceled by the network earlier this week after 11 seasons following Josh's child pornography charges. He has pleaded not guilty to all charges and awaits a November trial.
Some fans and netizens had been calling for the network to cancel the show since Josh was arrested in April on federal charges of receiving and possessing child pornography.
"I'm going to ask every day: @TLC are you going to cancel the @duggarfam's Counting On show? The Duggar family enables child sex abuse. Letting them have airtime is a slap in the face to all victims. Also, 'quiverfull' ideology harms girls & enables abusers. #CancelCountingOn," one person tweeted.
"People are calling for TLC to cancel the show because the money from the show goes to the Duggar dad & the dad controls the content of the show. The money from the show is funding Josh's defense, & the show serves as propaganda for the family & their toxic beliefs," another wrote.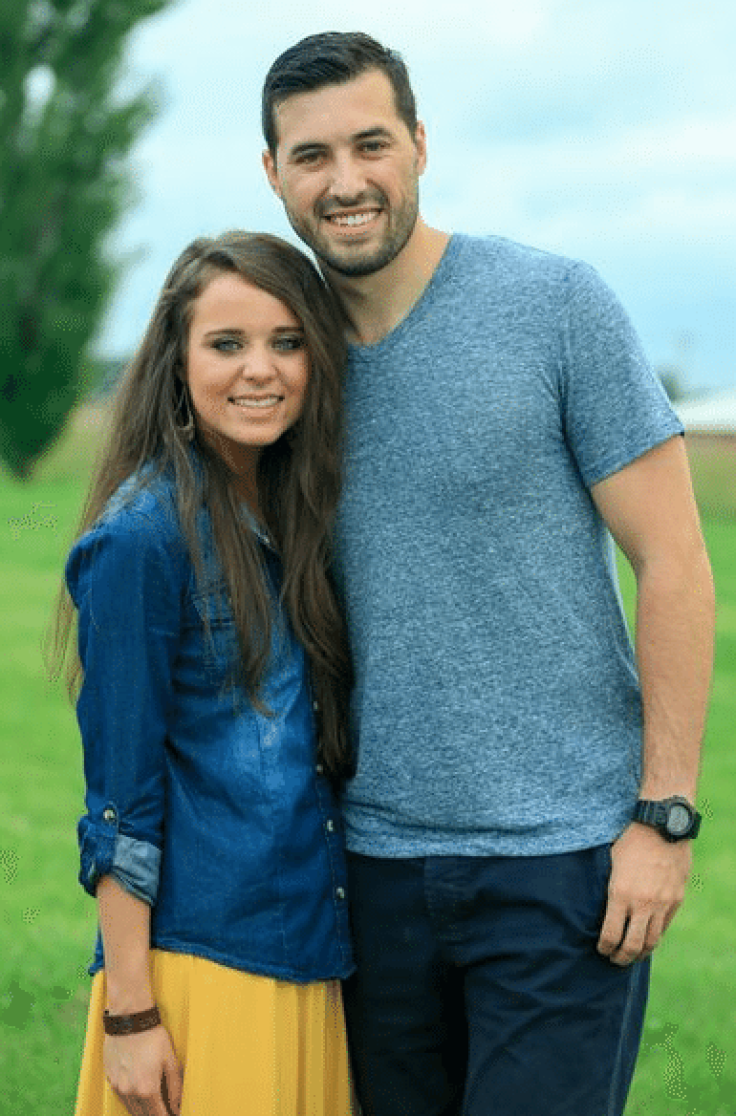 © Copyright IBTimes 2023. All rights reserved.