Jinger Duggar's Sister Steps In When Jeremy Vuolo's Past Shakes Up Their Home Makeover In 'Counting On' Clip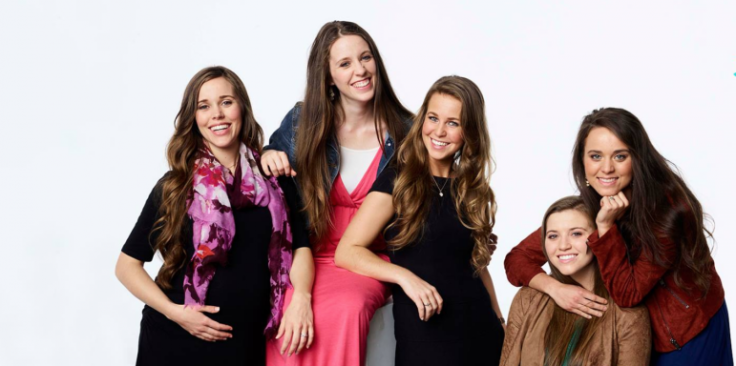 Jinger Duggar and Jeremy Vuolo's relationship advanced fast, which gave the former professional soccer player very little time to brace for the changes that would come with married life. In a preview for Season 3, episode 3 of TLC's "Counting On," his wife and sister-in-law Jessa Seewald get to work flipping his apartment from bachelor pad to a newlywed home, but it seems Jeremy isn't ready to let everything go just yet.
In the clip, it becomes clear that Jinger has a vision in mind for Jeremy's apartment. She and Jessa are shown laying out canvas paintings and photos meant to tell her and her new hubby's love story without words. Each piece has one thing in common — a light, bright and airy feel. Jeremy's only demand in the "Counting On" clip is that Jinger and Jessa find a place for his Rembrant painting, which his wife refers to as his "treasured item." The painting isn't quite fitting with Jinger and Jessa's theme, but they manage to reach a compromise and find the perfect space in their home for Jeremy's art.
"Losing the bachelor pad and having the apartment redecorated — I don't mind it at all," Jeremy said (via People magazine). "I'm just glad I'm getting a wife."
This isn't the first time Jinger's allowed TLC's cameras to capture a major milestone in she and Jeremy's life together. On Jan. 16, "Counting On" viewers were treated to a glimpse inside the day Jinger, a few of her sisters and her mother Michelle Duggar went wedding dress shopping together. Us Weekly previewed the episode, which showed Jinger sporting the long sleeve lace ball gown she walked down the aisle wearing in November 2016. The dress was among the most extravagant Duggar wedding gowns to date, featuring a dramatic 13-ft. train.
Jinger's wedding special aired last year.
"Counting On" airs Mondays at 9 p.m. EST on TLC.
© Copyright IBTimes 2023. All rights reserved.