JK Rowling Claps Back At Twitter User Who Threatened Her With A Pipe Bomb
KEY POINTS
JK Rowling said she has been receiving threats of violence
She said she remains unmoved by the threats
The author thanked fans who sent supportive messages
Best-selling author JK Rowling has clapped back at a Twitter user who threatened her with a pipe bomb, the latest among a string of hate messages she has received since she made controversial statements about sex and gender issues.
The 55-year-old "Harry Potter" series author shared a screenshot of the now-deleted tweet from an account that no longer exists on Twitter.
"I wish you a very nice pipebomb in mailbox," Twitter user @queerqegaard wrote.
In response, Rowling noted, "To be fair, when you can't get a woman sacked, arrested or dropped by her publisher, and canceling her only made her book sales go up, there's really only one place to go."
The prolific author said she has been receiving threats of violence from angry critics and activists who find her opinion on sex and gender issues transphobic.
Replying to a Twitter user who referred to a remark she made in the past, Rowling said, "Hundreds of trans activists have threatened to beat, rape, assassinate and bomb me. I've realized that this movement poses no risk to women whatsoever."
Last year, Rowling reacted to a Devex opinion piece titled "Creating a more equal post-COVID-19 world for people who menstruate."
"'People who menstruate.' I'm sure there used to be a word for those people. Someone help me out. Wumben? Wimpund? Woomud?" Rowling said as she shared the article.
Critics were quick to call her out, with many of them expressing disappointment after admiring her for years for her brilliant work on the "Harry Potter" series.
"I haven't menstruated in 8 years due to early menopause. Are you implying I'm no longer a woman? Tbh you're grossly offensive," Twitter user @mettlesometeri wrote in response to Rowling.
"That's interesting, because I have endometriosis and an IUD in place to treat it, and therefore, I no longer menstruate. I haven't had a menstrual cycle since early high school, and I'm 21. I guess I'm not a woman anymore? :/" Twitter user @royallyqueer said.
"I decided not to kill myself because I wanted to know how Harry's story ended. For a long time, that was all that kept me alive. Until I met my husband who helped me learn to love myself and to want to live. You just insulted him to my face. I hate you," @scary_library tweeted.
On the same day, Rowling posted another tweet saying, "If sex isn't real, there's no same-sex attraction. If sex isn't real, the lived reality of women globally is erased. I know and love trans people, but erasing the concept of sex removes the ability of many to meaningfully discuss their lives. It isn't hate to speak the truth."
The post further ignited the fury of activists.
"Harry Potter" stars Daniel Radcliffe, Emma Watson and Rupert Grint and "Fantastic Beasts" actor Eddie Redmayne also spoke out against Rowling's comments, reported the New York Post.
Three days after she made the controversial tweets, Rowling shared a 3,600-word essay explaining her views.
Rowling, who is also known by her pseudonym Robert Galbraith, is working on her latest book under the "Cormoran Strike" series.
She expressed appreciation for fans who sent her supportive messages amid the latest criticisms thrown at her.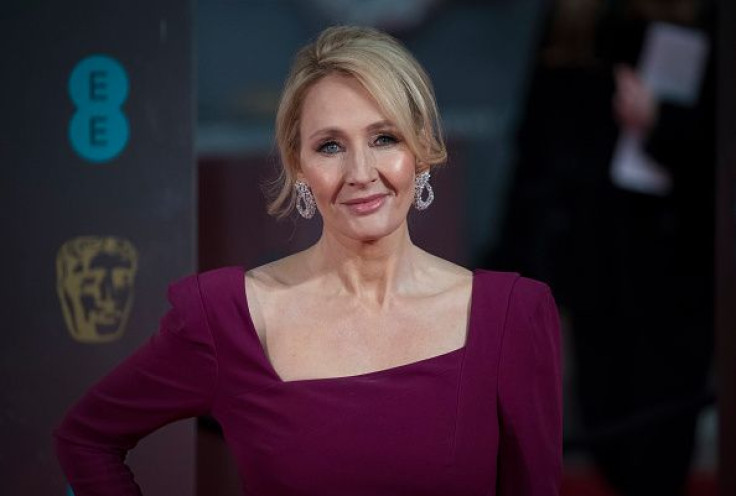 © Copyright IBTimes 2023. All rights reserved.