J.K. Rowling Slammed For Publicly Supporting Johnny Depp's 'Fantastic Beasts' Sequel Casting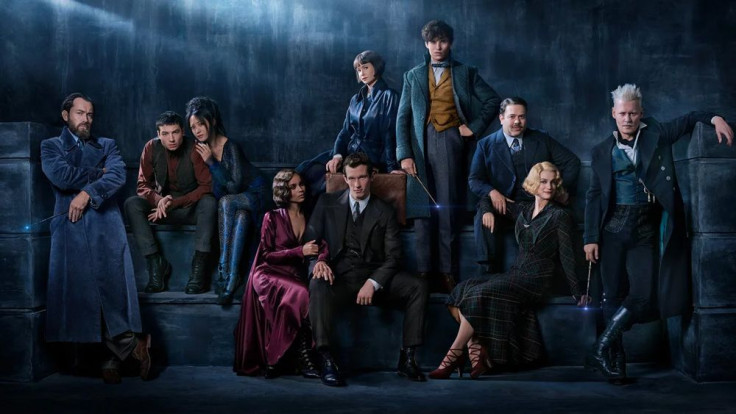 Many fans cried out when the news hit that the "Fantastic Beasts And Where To Find Them" sequel would not only still have Johnny Depp in it, but also heavily feature him. Now, there's backlash once again, after author J.K. Rowling took to her website to publicly support the decision to keep Depp in the franchise, despite abuse allegations against him from Amber Heard, his former wife.
"Based on our understanding of the circumstances, the filmmakers and I are not only comfortable sticking with our original casting, but genuinely happy to have Johnny playing a major character in the movies," Rowling wrote on Thursday.
Rowling's spoken, now the fans are doing the same.
"Against my better judgement, I hoped JK Rowling's statement regarding Johnny Depp and #FantasticBeasts wouldn't be awful, but alas, another hero has let me down," one fan tweeted.
Another fan posted about his dissappoint in his "idol," tweeting "It's a sad day when you idol of almost 20 years releases a statement that is utterly disappointing #FantasticBeasts."
In Rowling's statement, she cites how everyone involved with the film was "deeply concerned" after the abuse allegations against Depp hit the press during the production of the first film, but that after much discussion it seemed to her and David Yates, the film's director, that recasting was not necessary.
"'Harry Potter' fans had legitimate questions and concerns about our choice to continue with Johnny Depp in the role," she wrote. "As David Yates, long-time Potter director, has already said, we naturally considered the possibility of recasting. I understand why some have been confused and angry about why that didn't happen."
Though she states that "the agreements that have been put in place to protect the privacy of two people, both of whom have expressed a desire to get on with their lives, must be respected" and that Depp's continued role in the franchise was something she was happy about, many of her followers don't feel the same way.
One fan revealed she was mad at Rowling for not being "the good one" of the group.
Another also admitted to losing all respect for the author after her statement.
"Lost all remaining respect for JK Rowling," the user said. "Unacceptable she calls herself a feminist."
Rowling upset fans all over when she posted her statement, and all of these Twitter comments are the effects of that.
© Copyright IBTimes 2023. All rights reserved.