Jo Koy Speaks On Where He Stands With Ex-Girlfriend Chelsea Handler After Split
KEY POINTS
Jo Koy attended the premiere of his movie "Easter Sunday" on Tuesday
The stand-up comedian said he and Chelsea Handler were still great friends
Handler and Koy dated for nearly a year before they split last month
Jo Koy and Chelsea Handler are still good friends after they split, according to the former.
The 51-year-old actor and stand-up comedian attended the premiere of his film "Easter Sunday" Tuesday. He spoke with Entertainment Tonight on the red carpet and gave an update about his status with ex-girlfriend Handler after their split a few weeks ago.
"It's great. It's always been that way, so it's the next chapter," he told ET about his status with Handler after they transitioned from lovers to friends again.
Handler has remained supportive of Koy. According to him, "We're great friends and that's how it will always be. I'll always champion for her and she'll always champion for me -- and we're gonna win, everyone wins."
When Koy was asked about what he hoped viewers could take away from his film, he spoke about relatability and family.
"That we are all relatable," he said. "That we all live here, and we all know each other. Doesn't matter what ethnicity you are, doesn't matter what color you are, it's family."
Last month, the couple announced their separation after nearly a year of dating. In a video Handler uploaded on Instagram, in what was supposed to be their anniversary video, she told fans "with a heavy heart" that "we have decided together that it is best for us to take a break from our relationship right now."
Despite the split, Handler had nothing but praises for her ex-boyfriend, who "renewed my faith in men." She also noted how he "blew my heart open with love" and changed her life forever. She added that Koy was "one of the greatest gifts of my life." She asked fans to continue supporting both of them because "this is not an ending. It's another beginning."
"So, please continue to root for both of us, because you never know what life will bring, and let's first start by all going to the theater on August 5th to buy tickets to Jo's new movie EASTER SUNDAY and Filipino PRIDE! Let's go!" Handler concluded her message by promoting Koy's film.
Following their split, the two were supposed to guest on the "We Can Do Hard Things with Glennon Doyle" podcast. Handler showed up sans Koy and gave fans an update about how she was doing following the breakup.
She said she was okay and was optimistic about her future. She admitted that it was painful to end something, but she was so well-versed in therapy already. She was also proud of herself for having the courage to acknowledge that "something isn't working."
"Easter Sunday" hit theaters on Friday.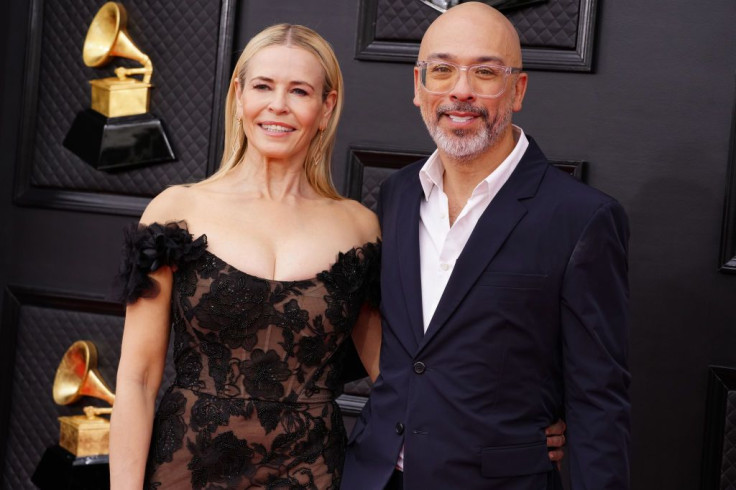 © Copyright IBTimes 2022. All rights reserved.
FOLLOW MORE IBT NEWS ON THE BELOW CHANNELS