Joaquin Phoenix, Rooney Mara Speak About Their Baby In Op-Ed On Migrant Children Problem
KEY POINTS
Joaquin Phoenix and Rooney Mara spoke about their son in an op-ed
The couple welcomed their son River in September
Fans predicted that the baby's name is a tribute to Phoenix's late brother
Joaquin Phoenix and Rooney Mara have finally spoken up about the birth of their child, whom they named River after the "Joker" actor's late brother.
In an op-ed in People, the couple talked about the hundreds of migrant kids separated from their parents at the border. The affianced pair has also spoken up their bundle of joy, rumored to have arrived in late September, which marks the first time they have opened up about their baby.
"Last week, we learned that the parents of 545 children separated at the border by immigration officers have not yet been found. … As new parents, it's unbearable to imagine what it would feel like to have our child taken away from us for a day, let alone years," Phoenix and Mara wrote.
"But that's the very situation those 545 children and their parents have been living through. As Americans, it's our responsibility to continue paying attention to the plight of these families and get answers for why they still have not been located," the couple added.
Phoenix and Mara noted that how the children separated from their parents can bring about "lifelong" damage. They also underlined other immigration policies that adversely affect the young ones.
"How will it feel to explain to our son, when he asks us about this time and how we treated scared, defenseless children, some of whom may never see their parents again? For the sake of our nation's character, I hope we will be able to tell him that America unequivocally rejected this cruelty and demanded that our representatives did everything in their power to find those missing parents," Phoenix and Mara wrote.
In September, Russian director Victor Kossakovsky revealed that Phoenix and Mara welcomed their first child during the 2020 Zurich Film Festival. The filmmaker divulged the good news while explaining why the 46-year-old thespian wasn't able to come to promote his documentary "Gunda."
"He just got a baby, by the way, his name was … a beautiful son called River, so he cannot promote it now," the director said.
Phoenix and Mara, who has kept their relationship away from the limelight, may have chosen the name "River" to pay homage to the animal rights activist's late brother, who died in 1993 due to substance overdose.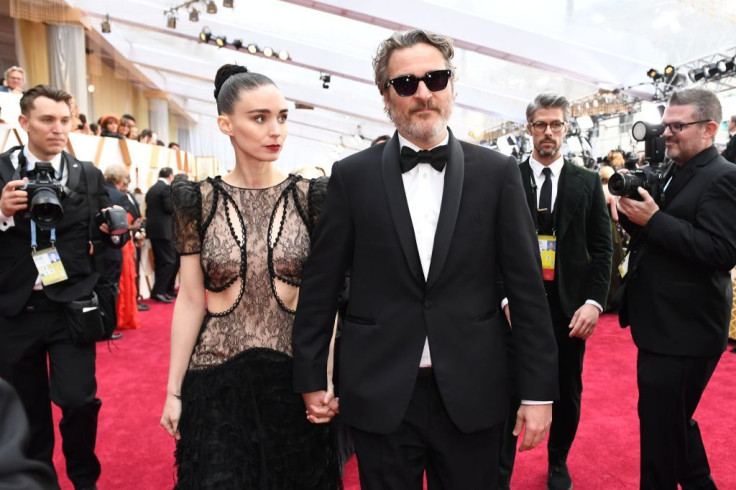 © Copyright IBTimes 2023. All rights reserved.