Jodi Arias Murder Trial Begins, Defense Claims Travis Alexander Sexually Abused Arias [PHOTO]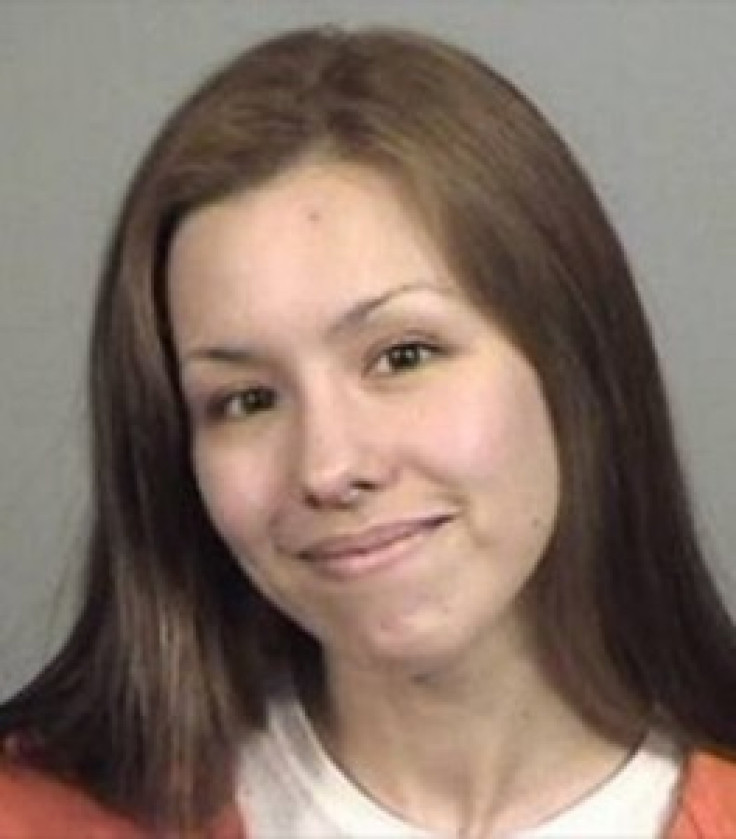 The Jodi Arias murder trial began on Wednesday with opening arguments from both the defense and the prosecution. Defense attorneys for Arias, the 32-year-old Arizona woman who has admitted to brutally murdering her former boyfriend, Travis Alexander, in 2008, claimed that she was abused and controlled by Alexander, who she says was a sexual deviant.
If convicted, Arias faces the death penalty for allegedly stabbing Alexander 27 times, slitting his throat and shooting him in the head as he showered in his Mesa, Ariz., home in 2008.
While both the defense and the prosecution appeared in court on Wednesday as the trial opened, Arias reportedly cried through much of the opening arguments. Prosecutor Juan Martinez told the court that there is no doubt Arias murdered Alexander.
"This is not a case of whodunit," he said, as cited by ABC News. "The whodunit sits in court today."
Describing Alexander as a devout Mormon, the prosecutors accused Arias of seducing and stalking the victim before she killed him in a jealous rage after learning he was dating another woman.
"She rewarded that love by sticking a knife in his chest," Martinez reportedly told the court. "She slit his throat as a reward for being a good man."
On the defense, Arias' attorney Jennifer Willmott told the jury that her client was forced to kill in self-defense. According to Willmott, Arias was abused and controlled by Alexander, who she claimed was a sexual deviant.
ABC News reported Willmott showed the jury a T-shirt that he made Arias wear, with lettering that read 'Travis Alexander's."
"That T-shirt is the perfect example of how Travis treated her," she said.
Arias and Alexander had dated only a few months after meeting in 2006 at a work convention in Las Vegas, several reports said. But the two continued a sexual relationship -- including on the day of the crime, ABC News reported.
Included as evidence in the murder trial was a camera, which police found in Alexander's washing machine. On the camera's memory card were pictures of their final sexual encounter, shots of Alexander in the shower -- seconds before he was killed -- and pictures that appeared to be taken accidently when the camera was dropped. One of the images showed Alexander's bloody body, and another showed Arias actually dragging his body across the ground.
Since her arrest in 2008, Arias has repeatedly changed her story while speaking with authorities and news outlets, first denying that she had ever been at Alexander's house, then later telling the TV show "Inside Edition" she was there.
"I witnessed Travis being attacked by two other individuals," she said, "Who were they? I don't know."
Her most recent story involved her killing Alexander, but committing the act only after he attacked her when she dropped his new camera.
"Jodi Arias killed Travis Alexander," Willmott said in court on Wednesday. "The million-dollar question is what would have forced her to do it, and throughout this trial you will hear that Jodi was indeed forced."
In court, Arias' attorney attributed the change of stories to her client being scared, several news reports said.
© Copyright IBTimes 2023. All rights reserved.