Joe Giudice Spends Easter With 3 Daughters; Teresa Expresses Love For Gia Who Stayed By Her Side
KEY POINTS
Gabriella, Milania and Audriana spent Holy Week with their dad, Joe Giudice
Gia opted to stay behind in the U.S. with their mom, Teresa Giudice
Teresa shared a photo from her daughters' Easter celebration with their dad
The daughters of exes Joe Giudice and Teresa Giudice had to spend Holy Week apart for their separated parents.
Gabriella, 17, Milania, 16, and Audriana, 12, opted to spend the holidays with their 49-year-old dad in Nassau, Bahamas. Meanwhile, the eldest daughter, 21-year-old Gia, decided to stay behind in the U.S. with their mom, who is also 49.
On Monday, Joe shared a snap from a dinner date with his three daughters on Easter Sunday. In the photo, the Giudice patriarch had on a huge smile as his daughters stood by his side and posed for the camera.
Joe kept it simple in a half-buttoned shirt and blue shorts for the outing. On the other hand, the girls had full glam on, with Milania and Audriana rocking figure-hugging dresses and Gia sporting a silky silver crop top and matching pants.
Joe simply captioned the post, "My babies," along with three black hearts.
On the same day, Teresa uploaded a photo of her three daughters from their dinner date with their dad. However, Joe was nowhere to be found in the snap. Instead, the three girls gathered together shoulder to shoulder and smiled for the camera while standing in front of a rocky wall.
"Happy Easter," the "Real Housewives of New Jersey" star wrote in the caption and tagged her daughters except for Gabriella, who is normally elusive to the public eye except for when she's captured on the reality show.
Though Teresa did not post an update on how she celebrated Easter with her eldest daughter, she did reveal earlier in the week that the two of them were working together.
In a photo she posted on Wednesday, the mother and daughter rocked similar looks while smiling inside a glass elevator. Gia wore a long-sleeved, cut-out patterned top, black leather pants and boots. Teresa flaunted her curves in a white crop top, black leather jacket, dark legging pants and a pair of tall heels.
"Love having you by my side [red heart emoji] #newyorkskyline #firstborn #love," the Giudice matriarch captioned the post.
Gia quickly responded to her mom's post by commenting, "Love you [red heart emoji]."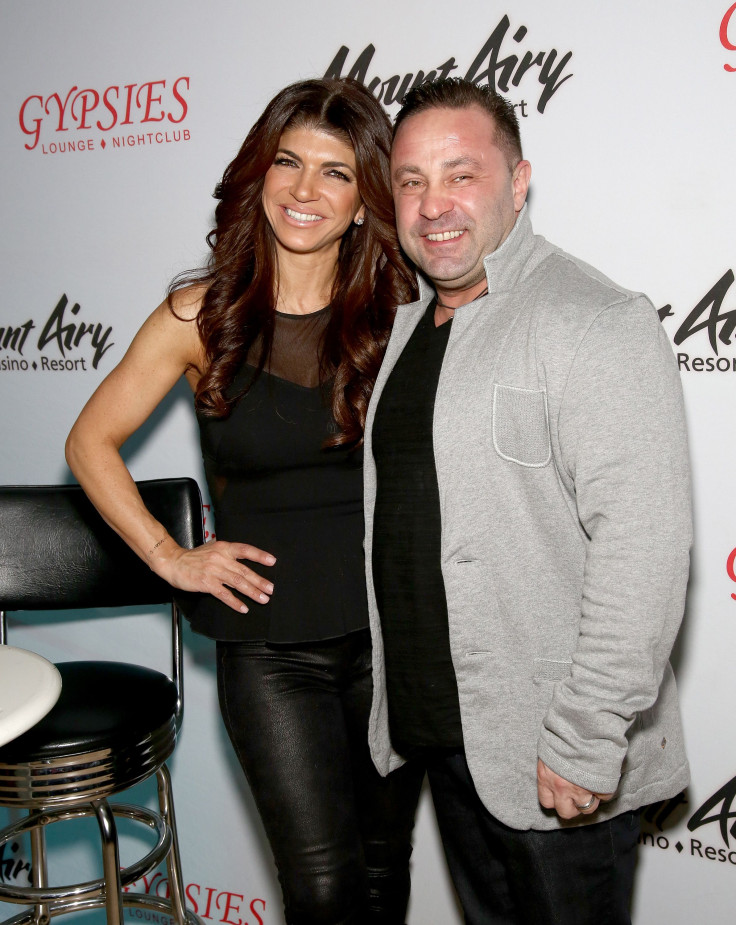 © Copyright IBTimes 2023. All rights reserved.