Joey Feek Cancer Update: Step-Daughter Heidi Shares Touching Photo As Country Singer Prepares For Final Days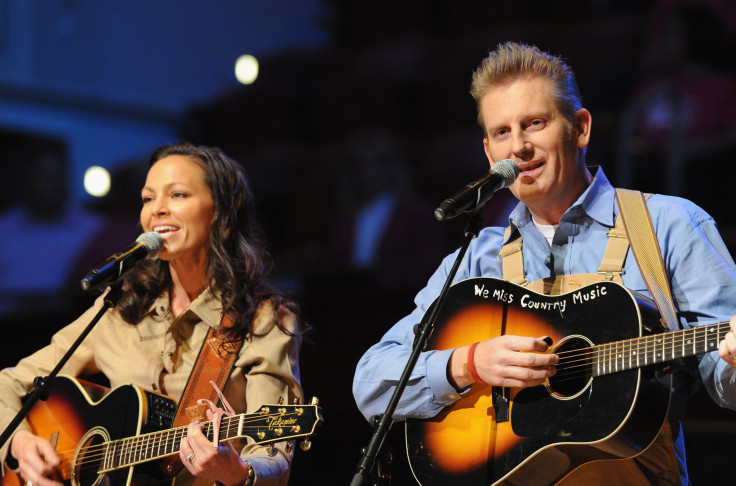 Joey Feek is surrounded by her family in her final days battling terminal cervical cancer. The 40-year-old country singer and her family have been open with fans about her illness, and Sunday her stepdaughter Heidi Feek shared on Instagram a photograph of herself and her sisters hugging the singer.
Heidi didn't caption the photo, but Joey's husband, Rory Feek, who constitutes the other half of their musical duo, Joey+Rory, shared the same image on the couple's joint Facebook page, writing, "Our girls drove up here last night to spend more time with their mom and baby sister."
Also a singer, Heidi took to Twitter this week to share a heartbreaking post telling her fans to "love on your parents. They aren't always going to be around."
According to Us Weekly, Joey entered hospice care this week. The "Heart Of The Wood" singer was diagnosed with an aggressive form of cervical cancer in May 2014 and stopped chemotherapy treatments in October after doctors told her it was no longer working. The singer was given six to nine months to live, but, according to the Tennessean newspaper in Nashville, doctors believe it may be a lot shorter than that.
Joey opened up about her cancer battle Saturday, telling the Tennessean she wasn't afraid to die. "I pray that one morning I just don't wake up," she said. "I don't fear anything because I'm so close to God and we've talked about it so many times. I know he's close. And I know he loves me. I'm really at peace. I still believe there's a healing in prayer."
Joey revealed she's turned to natural remedies to make herself "more comfortable," but said she's been able to find a blessing in her battle. "All of my family believes now [in God]," she said. "All of them, when we die, we're going to see each other again."
This month, Rory shared a blog post telling fans that Joey has already begun saying goodbye to different family members, including her stepdaughters Heidi and Hopie Feek and the couple's 21-month-old daughter Indiana Feek.
"She told them how much she loved them, and how proud she is of them. And how proud she is to be their mother," Rory wrote. "And then she talked with them about the one thing that she didn't think she would ever have to talk with them about: leaving them. And then she told them of the day when they'll be together again in Heaven."
© Copyright IBTimes 2023. All rights reserved.