Brad Pitt, Angelina Jolie Talks Cancer Scare, Opens Up About Marriage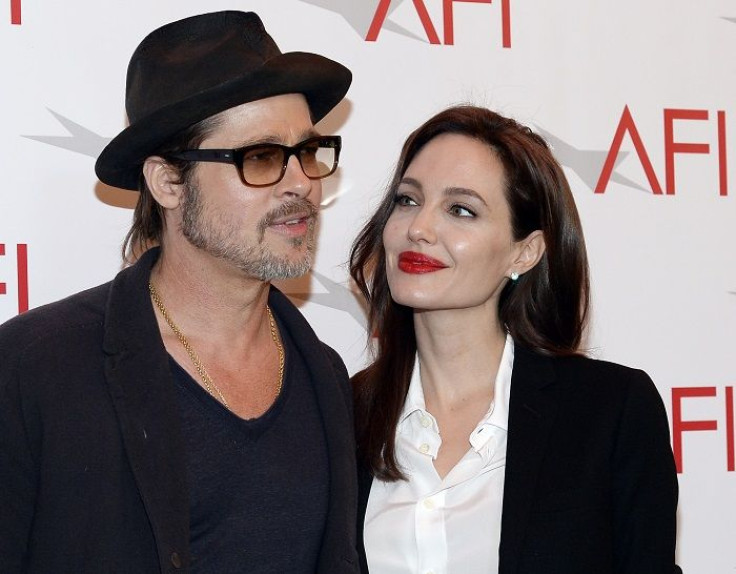 Brad Pitt and Angelina Jolie have opened up about their married life and the challenges they faced together, including Jolie's cancer scare.
In a rare joint interview with Tom Brokaw on Today earlier this week, Pitt and Jolie spoke about the time when the actress underwent surgery as a precaution against cancer. In 2013, Jolie had a double mastectomy after a test indicated that she had an 87 percent risk of developing breast cancer. In March this year, Jolie also had her ovaries and fallopian tubes removed, following a blood test which showed a high probability of the early onset of ovarian cancer.
Apart from the test results, the actress' decision to have her reproductive organs removed was also influenced by her late mother's battle with ovarian cancer. In the Today interview, Jolie shared that she had the same doctors and nurses that her mother, Marcheline Bertrand, had during her 8-year battle with cancer. Bertrand, who passed away in 2007, apparently previously asked the doctor to have her daughter's ovaries removed.
"So, the doctor that did my ovary surgery was my mother's doctor," Jolie explained. "And apparently my mother had said to her, 'Promise me you will take Angie's ovaries out.' So when we kind of got together, we both had a big cry, and she said, 'I promised your mother, and I gotta do this.'''
Pitt also commented on his wife's courageous decision during the Today interview and how going through that challenging time further strengthened their relationship. He even described Jolie's approach to the health scare as a "mature" step.
"It was just another one of those things in life that makes you tighter," he explained. "She was doing it for the kids, and she was doing it for her family so we could be together."
Meanwhile, Jolie admitted that she also had self-confidence issues after her double mastectomy, particularly for movie scenes which requires nudity. In Pitt and Jolie's upcoming movie "By the Sea," a film that the actress wrote, directed and starred in, Jolie told the New York Times that she initially wanted to cut out certain scenes from the project.
"I realized it was going to be me [naked] in that bathtub," she said. "But I told myself, put all of that aside. Like, you can't change or cut this scene because you've had a mastectomy, or because we're married and people are going to analyze this or that. That would be cheating."
"By the Sea" is the second film that Pitt and Jolie both starred in after their "Mr. & Mrs. Smith" movie collaboration. "By the Sea" is set to hit movie theaters on Nov. 13.
© Copyright IBTimes 2023. All rights reserved.
FOLLOW MORE IBT NEWS ON THE BELOW CHANNELS