John Bolton Throws Republicans Under The Bus, Says He'll Testify In Trump Trial
KEY POINTS
Bolton says he would testify during impeachment trial
Bolton joins Giuliani in being open to appearing as Senate witness
Senate Republicans have said that no testimonies will be allowed
In no small twist to the ongoing impeachment of President Donald Trump, former national security adviser John Bolton has said he would be willing to testify before the Senate.
Bolton was a member of the Trump administration until he stepped down over irreconcilable views on foreign policy. He was in the White House when Trump allegedly asked the president of Ukraine to investigate Hunter Biden in exchange of the release of military aid.
"Based on careful consideration and study I have concluded that, if the Senate issues a subpoena for my testimony, I am prepared to testify," said Bolton on Monday.
During the House's impeachment inquiry, testimony was sought from a handful of White House officials, including Bolton.
At Trump's request, Bolton and several others did not appear. Now, their testimonies are once again at the center of a heated debate between Democrats and Republicans on the Hill. Senate Republicans have stated that witness testimony will not be permitted during the impeachment trial, while Democrats want to be able to subpoena Bolton and others to take the stand. Currently, the House is refusing to allow the impeachment trial to go ahead until witnesses are permitted. Until this dispute is resolved, the Senate trial remains on hold.
Last week, Trump's personal lawyer and the former mayor of New York City, Rudy Giuliani, told a reporter that he would also be willing to testify before the Senate. Giuliani and Bolton are, whether it is their intent or not, doing a good job undermining Republicans like Sen. Mitch McConnell (Ky.). The Senate majority leader has insisted that testimonies are unnecessary in what he views as being an open-and-shut trial.
While it's unclear whether Giuliani was being serious in his remarks, Bolton certainly has an ax to grind with Trump. Although Bolton officially resigned, it's an open secret that his inability to see eye to eye with Trump – especially when it came to North Korea and Iran – eventually led to his dismissal. He's teased that he has insider knowledge that may prove useful to the impeachment process, but until now Bolton has been coy about sharing it with Congress.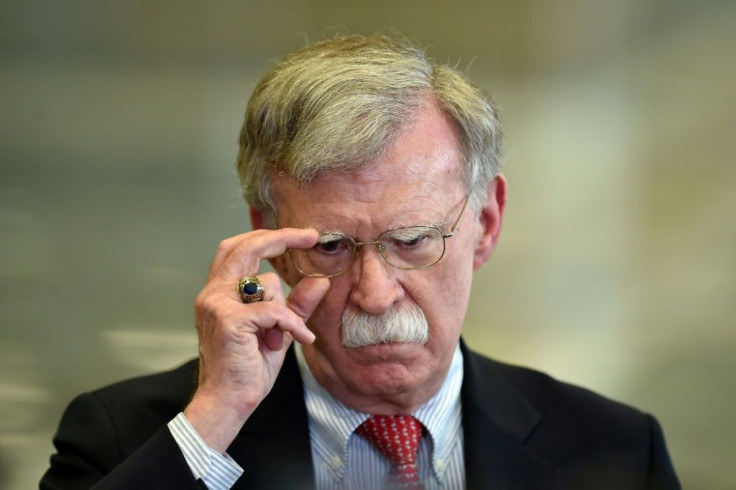 © Copyright IBTimes 2023. All rights reserved.