John Lennon 75th Birthday Concert: When And Where To Watch, List Of Performers And More For Dec. 19 AMC Special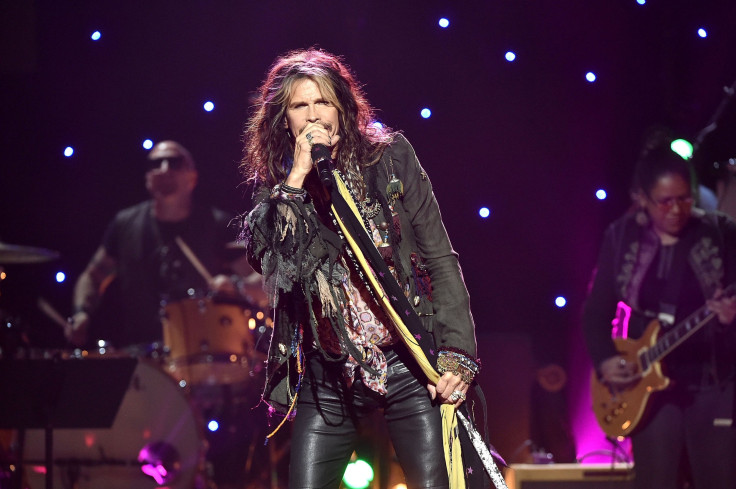 John Lennon was one of the greatest musicians of all time who forever left his stamp on the world with his meaningful songs. He wanted peace throughout the world and shared his beliefs in songs with lyrics like "Imagine all the people, living life in peace."Saturday night, artists from many different musical genres will pay tribute to the late singer on AMC's "Imagine: John Lennon 75th Birthday Concert."
Performers include Aerosmith's Steven Tyler, who will be playing the Beatles hit "Come Together," Rage Against The Machine guitarist Tom Morello with New York Freedom Choir and country legend Willie Nelson will perform Lennon's "Imagine." Since it's the holiday season, the concert will feature a performance of "Happy Xmas (War is Over)" with Peter Frampton, Sheryl Crow and Aloe Blacc. Crow will also sing alongside country singer Chris Stapleton and Brandon Flowers of The Killers on "Don't Let Me Down." Additional appearances include John Fogerty, Kris Kristofferson, Eric Church, the Roots, Spoon and Juanes.
Actor Kevin Bacon will host "Imageine: John Lennon 75th Birthday Concert." Lennon's old friends from The Beatles, Paul McCartney and Ringo Starr, are also set to appear on video for the concert. Not only will the living members of the Beatles show up, but the "Working Class Hero" singer's late wife, Yoko Ono, is going to share a "heartfelt speech" for the rock and roll legend, according to AMC.
"John's art continues to give hope, light and happiness to generations of people everywhere. His belief that each of us can change the world continues to inspire the human race to believe in themselves, and his influence is everlasting in everyone's hearts as we all share in the possibilities and power of music," Ono said in a news release.
The concert was taped on Dec. 5 at the Theater at Madison Square Garden but was held from airing until later in the month. Lennon was shot and killed at the age of 40 on Dec. 8, 1980 in New York City. The former Beatles singer, whose birthday is Oct. 9, 1940, would have been 75-year-old this year. The "All You Need is Love" singer was inducted into the Rock and Roll Hall of Fame as a member of The Beatles in 1988 and also as a solo artist in 1994. Lennon was a part of the Beatles from 1960-1970 before going off on his solo career from 1970-1980.
Fans can catch "Imagine: John Lennon 75th Birthday Concert" on AMC Saturday, Dec. 19 from 9 p.m. to 11:30 p.m. EST.
© Copyright IBTimes 2023. All rights reserved.