John Lennon Birthday Quotes: 20 Inspiring Sayings To Celebrate The Beatles Member's 75th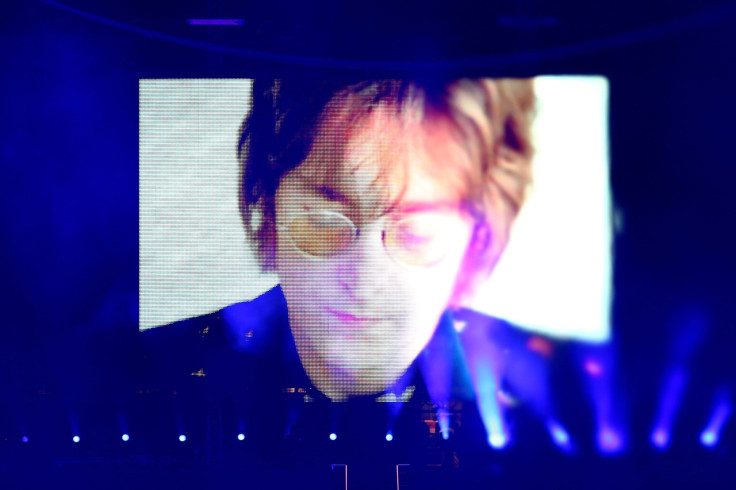 John Lennon, who co-founded the Beatles and had a prolific solo career before he was assassinated in 1980, would have turned 75 Friday. His birthday was set to be celebrated in Hollywood with a gathering at his Walk of Fame star and a Day of Peace in his honor. In New York City, about 2,000 people turned out to form a giant peace sign in Central Park earlier this week.
Lennon was born Oct. 9, 1940, in Liverpool, England. After forming the group the Quarrymen in 1957 he met Paul McCartney. The following year, guitarist George Harrison joined the group, and they changed the band name to the Beatles in 1960; Ringo Starr became their drummer in 1962. The group skyrocketed to international fame with songs like "I Want to Hold Your Hand," "All You Need Is Love" and "Hey Jude."
The Beatles broke up in 1970, and Lennon went on to release hits like "Imagine" and "Give Peace a Chance." He was fatally shot in New York City in 1980.
Since then, music lovers everywhere remember the singer-songwriter through his lyrics and statements in interviews, including these collected from BeatlesQuotes.com, Goodreads and BrainyQuote:
"Count your age by friends, not years. Count your life by smiles, not tears."
"When I was 5 years old, my mother always told me that happiness was the key to life. When I went to school, they asked me what I wanted to be when I grew up. I wrote down 'happy.' They told me I didn't understand the assignment, and I told them they didn't understand life."
"The more I see, the less I know for sure."
"It's weird not to be weird."
"Love is a promise, love is a souvenir, once given never forgotten, never let it disappear."
"Reality leaves a lot to the imagination."
"Declare it. Just the same way we declare war. That is how we will have peace ... we just need to declare it."
"I'm not going to change the way I look or the way I feel to conform to anything. I've always been a freak. So I've been a freak all my life and I have to live with that, you know. I'm one of those people."
"Before Elvis there was nothing."
"There are only a few notes. Just variations on a theme."
"Trying to please everybody is impossible -- if you did that, you'd end up in the middle with nobody liking you. You've just got to make the decision about what you think is your best, and do it."
"Love is the answer. What was the question?"
"Everything is clearer when you're in love."
"Part of me suspects that I'm a loser, and the other part of me thinks I'm God Almighty."
"I'm not afraid of death because I don't believe in it. It's just getting out of one car and into another."
"My role in society, or any artist's or poet's role, is to try and express what we all feel. Not as a preacher, but as a reflection of us all."
"We were all on this ship in the sixties, our generation, a ship going to discover the New World. And the Beatles were in the crow's nest of that ship."
"There's nothing you can know that isn't known."
"As usual, there is a great woman behind every idiot."
"You don't need anybody to tell you who you are or what you are. You are what you are!"
© Copyright IBTimes 2023. All rights reserved.
FOLLOW MORE IBT NEWS ON THE BELOW CHANNELS