John Mayer Says Taylor Swift ?Humiliated? Him With ?Dear John? Song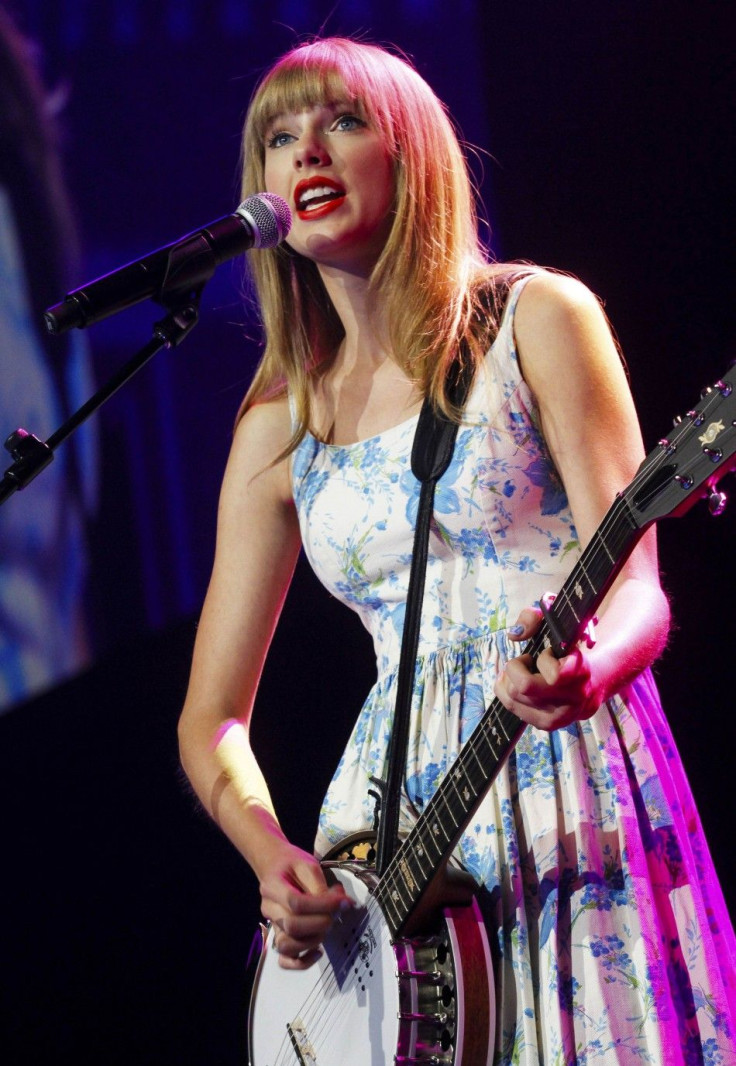 John Mayer blasted singer Taylor Swift during a recent interview with Rolling Stone, saying that her Dear John song really humiliated him at a time when he was already feeling down.
It made me feel terrible, John Mayer says in the new issue of Rolling Stone. Because I didn't deserve it. I'm pretty good at taking accountability now, and I never did anything to deserve that. It was a really lousy thing for her to do.
Mayer and Swift were briefly linked in May 2009, according to MTV, but allegedly split in June 2010, before the October 2010 release of her Speak Now album. Prior to Swift, Mayer had been in a year-long relationship with actress Jennifer Aniston, which ended in March 2009. Swift had been linked to Joe Jonas and Taylor Lautner.
I never got an e-mail. I never got a phone call, Mayer says. I was really caught off-guard, and it really humiliated me at a time when I'd already been dressed down. I mean, how would you feel if, at the lowest you've ever been, someone kicked you even lower?
In Dear John, the country singer croons: Dear John / I see it all, now it was wrong / Don't you think 19 is too young to be played by your dark twisted games, when I loved you so? / I should've known / All the girls that you run dry / With tired, lifeless eyes / Cause you burned them out / But I took your matches before fire could catch me / So don't look now: / I'm shining like fireworks over your sad, empty town.
When Rolling Stone asked his thoughts on the line, Don't you think I was too young to be messed with? Mayer says, I don't want to go into that.
This is not the first time Taylor Swift has mentioned an ex-boyfriend in one of her songs. Tim McGraw and Teardrops on My Guitar were both about boys she dated in high school. Swift also wrote a song about ex-boyfriend Joe Jonas, who broke up with her over the phone. Some speculate the song is Last Kiss, Forever and Always or Mean.
Swift made it clear that Dear John was about the Connecticut-born singer.
In an interview conducted shortly after the song was released, Swift said that the subject of Dear John would be apparent to listeners. There are things that were little nuances of the relationship, little hints, said Swift. Everyone will know, so I don't really have to send out emails on this one.
But John Mayer does not agree with Swift's writing process.
I will say as a songwriter that I think it's kind of cheap songwriting, he tells Rolling Stone. I know she's the biggest thing in the world, and I'm not trying to sink anybody's ship, but I think it's abusing your talent to rub your hands together and go, 'Wait till he gets a load of this!' That's bulls-t.
However, Mayer reportedly uses his own love troubles as lyrical inspiration, as well.
Shadow Days, off his new album Born and Raised, is supposedly about ex Jennifer Aniston, according to Us Weekly.
Mayer sings: You find yourself alone. . . I found myself in pieces / On my hotel floor/Hard times help me see / I'm a good man with a good heart / Had a tough time, got a rough start / And I finally learned to let it go.
A source told the magazine, He wrote the song as a farewell letter knowing [Jen] would hear it. Ultimately he's done a lot of self reflection though and it he realizes they weren't right for each other.
© Copyright IBTimes 2023. All rights reserved.
FOLLOW MORE IBT NEWS ON THE BELOW CHANNELS