John Mulaney's Wife Anna Marie Tendler Went To Rehab Amid His Alleged Infidelities: Report
KEY POINTS
John Mulaney's wife Anna Marie Tendler went to a rehab facility in Connecticut last year, a report says
She reportedly sought therapy for "emotional" issues and eating disorders
Mulaney's estranged wife is out of rehab and is focusing on her art, the report adds
John Mulaney's wife Anna Marie Tendler also checked herself into rehab last year but for a different reason: emotional distress, reports say.
Gossip columnist AJ Benza said on his "Fame, Ain't It A B---h" podcast that Tendler went into therapy at Silver Hill in Connecticut at about the same time Mulaney checked into rehab for alcohol and drug addiction in December. The artist sought help for emotional reasons as she suffered from his alleged infidelity, Page Six reported, citing unnamed sources.
Despite Benza's claim on the podcast, however, a source told the outlet that Tendler never talked openly about her husband's issues.
"Anna Marie was in rehab at Silver Hill for [emotional]… and eating disorders," the insider said. "She didn't talk at all about that, we were all on our own journey of recovery. But it is clear she suffered during their marriage."
Tendler, who works across many mediums and is a master's candidate in NYU's Costume Studies program, is out of rehab and has been focusing on her art, insiders said.
Prior to their announcement that they are getting divorced after six years of marriage, the artist had struggled amid rumors that the "Saturday Night Live" writer was unfaithful to her, Page Six reported. There have been unconfirmed claims about Mulaney going to strip clubs and giving his number to dancers, according to the outlet.
Page Six cited a post by a Reddit user who goes by meetmeforkisses and who claimed to have met Mulaney at a high-end club in 2019. The Reddit user alleged Mulaney never mentioned that he was married and gave her his number to meet outside the club.
"He was always respectful to me so I could never call him a predator or anything, but I felt so awful once I found out he was married," the Reddit user claimed.
While confirming her split from Mulaney, Tendler said it was her estranged husband who initiated their breakup. Page Six previously reported that Mulaney asked for a divorce in February following his 60-day stint in rehab.
"I am heartbroken that John has decided to end our marriage," Tendler's rep told People. "I wish him support and success as he continues his recovery."
Shortly after Mulaney and Tendler released statements confirming the end of their marriage, reports surfaced that he has moved on with Olivia Munn.
The "X-Men: Apocalypse" star, who previously admitted that she was obsessed with talking to Mulaney after meeting him at multiple weddings, is reportedly supportive of him focusing on his recovery during this time.
In December, Munn showed her support to Mulaney through Twitter when he checked into rehab. "Sending SO MUCH love and support to John Mulaney. You got this," she tweeted.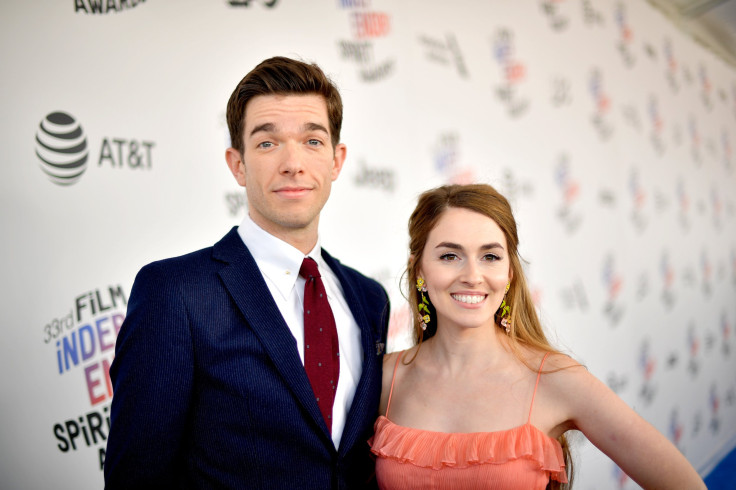 © Copyright IBTimes 2023. All rights reserved.