John Oliver Needs Connecticut Sewer Plant Renamed And He's Ready To Pay
John Oliver found out that Danbury, Connecticut isn't actually naming their sewer plant after him, and he has a big issue with that.
"You had the first good idea in your city's history and you chicken out on the follow-through. What a classic Danbury move," Oliver said.
Earlier this summer on "Last Week Tonight With John Oliver," the British-born host slammed the city of Danbury in an expletive-filled rant for laughs. The people of the Connecticut town, once known for being the hat capital of the world, didn't take kindly to Oliver's jabs. Mayor Mark Boughton even responded with a video claiming that the sewage plant would be renamed in his honor.
"We are gonna rename it The John Oliver Memorial Sewer Plant. Why? Because it's full of [bleep] just like you," he quipped.
Oliver didn't back down and even threw another subtle jab at Danbury in his next show, seemingly making his hatred of the town a running gag. However, he was disappointed to hear that the plant wasn't actually being renamed.
"I love everything about this, not only because it's a superb joke, but because I know just how valuable that poop factory is to Danbury," Oliver said, explaining that it was Danbury's most expensive utility project of the last fiscal year.
Oliver offered to donate $55,000 to Connecticut charities if Boughton followed through with his prank, including $25,000 to the Connecticut Food Bank, $25,000 to a Donors Choose fund for Danbury teachers and $5,000 to ALS Connecticut.
"I will happily do all of that if — and only if — your mayor makes good on his promise to officially name that sewage plant after me because I want this. I need this," Oliver claimed.
The comedian might just get his wish. Boughton replied on Monday morning that he was working on it.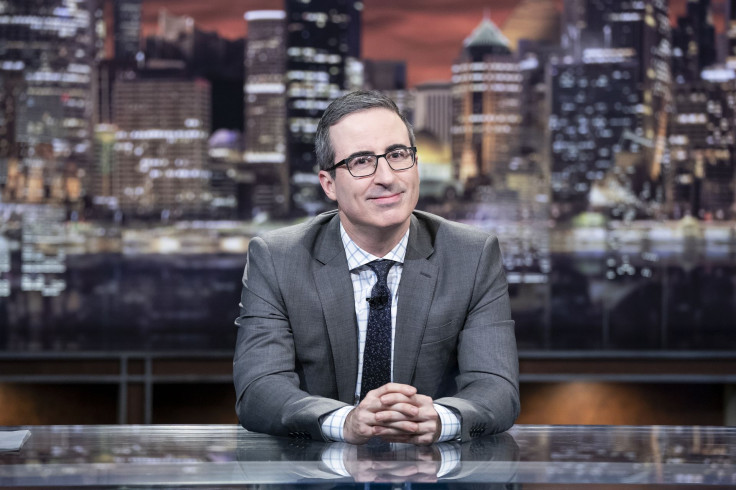 © Copyright IBTimes 2023. All rights reserved.