Johnson & Johnson 2Q Net Income Slips By Half, Cuts 2012 Guidance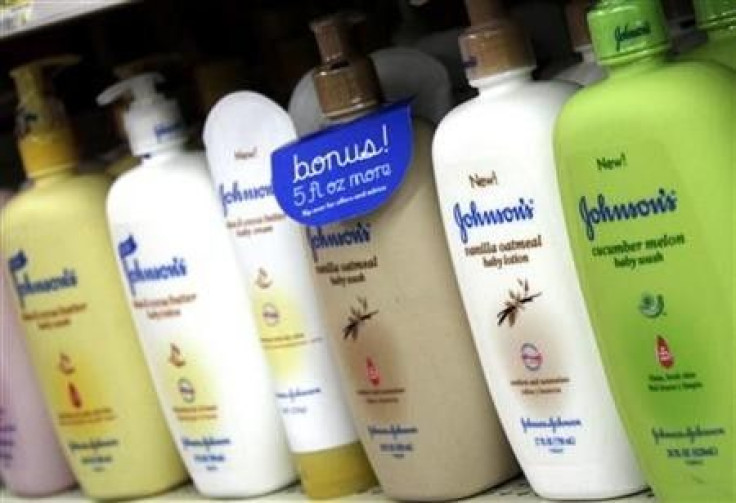 Johnson & Johnson (NYSE: JNJ), the world's second-biggest health care company, said Tuesday that its second-quarter net income fell by half due to lower sales, litigation charges and unfavorable currency conditions. Johnson & Johnson also lowered its 2012 profit forecast.
Shares of Johnson & Johnson fell 1.17 percent, to $67.65 apiece, during Tuesday's premarket trading session after the company cut its full-year guidance.
The New Brunswick, N.J.-based company now expects 2012 earnings of $5 to $5.07 per share, down from its April forecast of $5.07 to $5.17 per share, excluding special items.
Net income was $1.4 billion, or 50 cents per share, compared with $2.8 billion, or $1 per share, in the year-ago period. Excluding several one-time items, Johnson & Johnson earned $3.6 billion, or $1.30 per share. This topped analysts' expectations by a penny. Revenue fell by 0.7 percent to $16.48 billion.
Worldwide consumer sales dropped 4.6 percent to $3.6 billion in the second quarter, with an operational increase of 0.6 percent and negative currency impact of 5.2 percent.
The company said international sales decreased 6 percent, reflecting an operational increase of 2 percent and negative currency impact of 8 percent. Sales in the U.S. fell 1.2 percent, while the largest dent in sales came from Western Europe, which declined 8.3 percent. Asia-Pacific markets remained the only bright spot, gaining 5.2 percent in sales.
© Copyright IBTimes 2023. All rights reserved.