JoJo Fletcher Offers Advice To New 'Bachelorette' Star Rachel Lindsay, Shares Relationship Update With Jordan Rodgers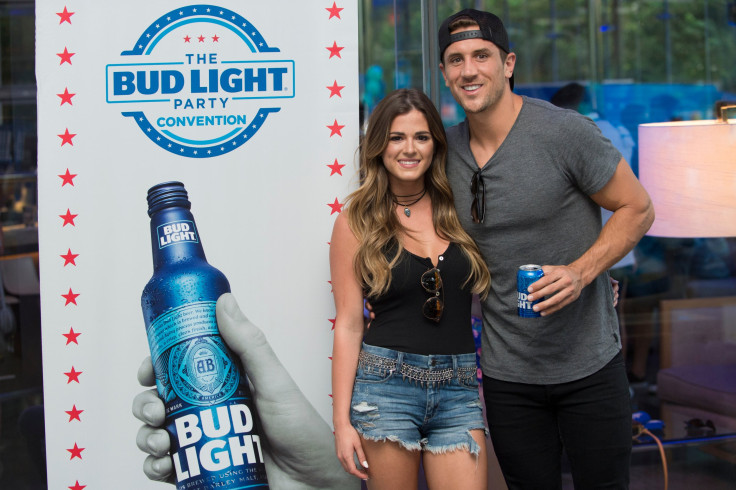 JoJo Fletcher almost snatched Ben Higgins' heart last year, but the "Bachelor" star broke her heart after choosing Lauren Bushnell. Rachel Lindsay experienced the same after Nick Viall sent her home when he had to choose his final two girls. Now, Lindsay is set to follow Fletcher's footsteps as the next "The Bachelorette" star.
If there is one woman who fully understands Lindsay's predicament today, it would be Fletcher. In fact, the latter had an even more bitter experience, after Higgins told her that he loved her yet chose another woman during the final rose ceremony.

Lindsay had already moved on from Viall. However, she told E! News that had the "Bachelor" chosen her, she would have accepted his marriage proposal. The "Bachelor" star just thanked Viall for opening her up and making her a believer.
Fortunately for both Fletcher and Lindsay, they were given the chance to star in "The Bachelorette," where they can choose the man of their dreams. Fletcher found her fiancé Jordan Rodgers on the reality show, and now Lindsay could have her own happy ending.
"She's a lawyer — she thinks a lot, she's always in her head. I was gonna tell her try not to be in her head that much but also listen to that mind of yours because you're smart, and don't let you heart get carried away with the looks and the lust, 'cause it happens," Fletcher told Extra when asked for what advice she would give to the next "Bachelorette" star.
Meanwhile, Fletcher debunked the rumors that her relationship with Jordan has hit rock bottom by sharing that things are "amazing" between them. In fact, she revealed that she is very proud of her fiancé because he has been working so hard and can clean their kitchen super fast. Fletcher playfully added that Rodgers sleep-talks with an accent, which was one of the things she loved about him. The pair is already preparing for their wedding.
Meanwhile, Lindsay recently revealed that she is ready for "The Bachelorette." She told People that she has no particular type when it comes to the physical features of a man. She's from an intermixed family, and her family members are all very accepting. She explained that she chose to join the show to find love, not to judge how a person looks on the outside.
Do you think that Lindsay's season of "The Bachelorette" will be exciting? How do you find Fletcher's advice for her? Drop a comment below.
© Copyright IBTimes 2023. All rights reserved.