JoJo Is Leaving Atlantic Records To Start Joint Venture With Interscope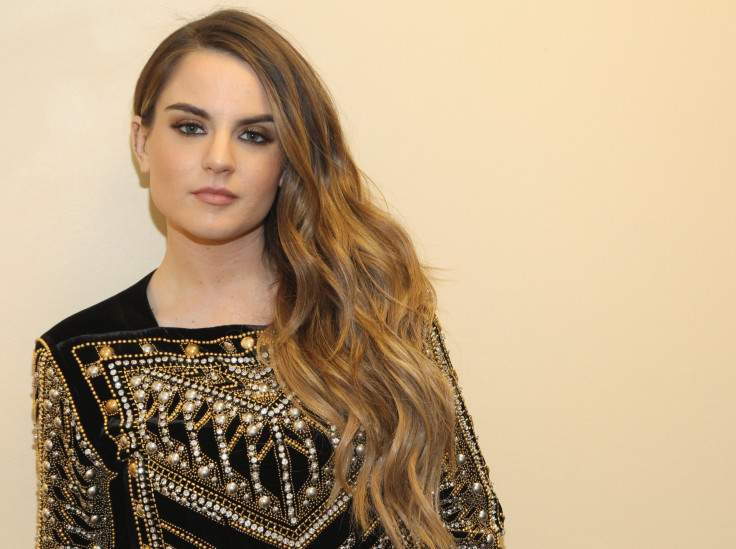 Pop singer JoJo has made the decision to leave, get out, from the Atlantic Records family and say "Baby it's you" to Interscope.
The Boston-native announced the career move on her Instagram on Friday, explaining her decision and what is to come of it, which is a new joint imprint.
"Today, I am SO SO SO excited to announce my new imprint and joint venture, CLOVER MUSIC with Interscope Records," JoJo began her announcement. "I'm reunited with @bayschuck, my original A&R at Atlantic, who was instrumental in signing me there."
It wasn't an easy decision for JoJo to make the switch, as Atlantic Records gave JoJo's music a new home after years of her music being tied up in a legal battle with the label she was previously signed to, Blackground Records. But, in the end, it came down to doing what was right for her.
"One of the hardest things I've had to do in my career was leave the Atlantic family," the 26-year-old singer wrote. "It was a decision I seriously struggled with, but felt I owed it to myself to fulfill my ultimate goal, which was ownership."
Ownership is especially important to JoJo because for so long she wasn't in control of her own music. The singer hit it big at only 13 years old with Blackground with the release of her self-titled debut album, which included the hit singles "Leave (Get Out)" and "Baby, It's You." She followed it up with the highly successful album "The High Road," and its single "Too Little Too Late."
All was going great until the label kept delaying the release of her third album and there was nothing she could do about it, except file a lawsuit. Eventually Blackground and Interscope reached a deal in 2009 to distribute the album, until that partnership fell through in 2012, once again keeping JoJo's music out of the waiting ears of her fans.
She continued her suit against the label to let her out of her contract and in late 2013, she was finally free. And a month later it was announced that she had signed to Atlantic Records to begin a new album, which turned into 2016's "Mad Love," her officially-released third album.
JoJo worked hard to get to this place in her career, which is why she doesn't plan on stopping for anyone. This new venture with Interscope Records brings everything full circle and will give her the ownership and distribution rights she should have had from the beginning.
The new imprint is aptly titled "Clover Music," as JoJo's track "Clovers" on her third album was notably all about her struggles with depression over her life and her inability to release her own music and the time she missed out on in her career. The new imprint will give JoJo the freedom she needs to feed her musical creativity and put everything she has into her new songs. She has years of experiences to share with fans through sound, and this will give her the platform to do so.
JoJo's going to be releasing new music, and though she's the one with the new clover-titled record imprint, we're the ones who feel lucky.
© Copyright IBTimes 2023. All rights reserved.