Jon Gosselin Will Take Legal Action Against Ex-Wife Kate Gosselin For Primary Custody Of Sextuplets And Violation Of Custody Agreement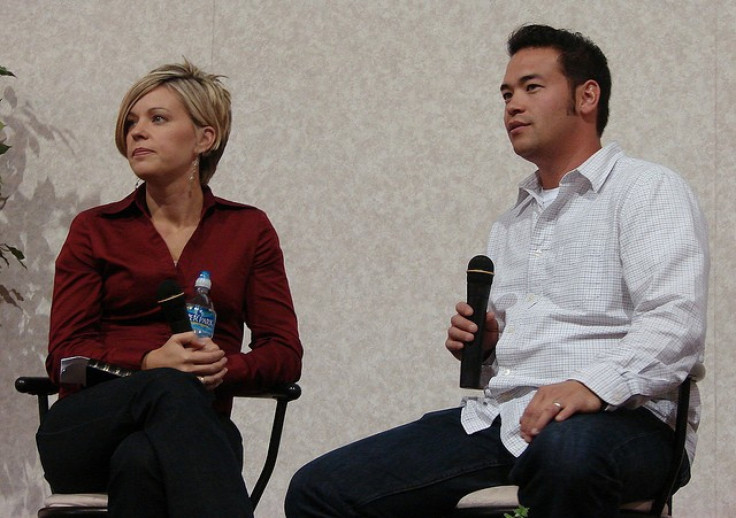 Jon Gosselin will take legal action against his ex-wife, Kate Gosselin, for violation of a provision in their custody agreement.
Jon, in an interview with In Touch, confirmed that he plans to sue his ex-wife for primary custody of their nine-year-old sextuplets Aaden, Alexis, Collin, Hannah, Joel and Leah.
"They live in fear of Kate," Jon said in the new issue of In Touch. "Every time I see them, they tell me they want to live with me."
According to reports, the dispute began after the appearance of Kate and their 13-year-old twins, Mady and Cara, on the Today show. During this time, Kate had left behind the younger sextuplets, but denied Jon the right to watch over them.
Mark Heller, Jon's attorney also reportedly confirmed that Jon would take legal action, and also the nature of the violation in the custody agreement. Heller reportedly told media that a clause in the agreement states that if Kate goes out of town leaving the kids behind, then it is Jon's first right to deny, if he feels the person with whom Kate leaves the kids, is not suitable.
Heller said that Kate has denied Jon of the rights and "from this point of view that has violated the custodial agreement. She always places them with the babysitter instead of the father, to his disdain."
Jon also has reportedly complained that he doesn't get the scheduled amount of time with his kids according to the custody agreement, due to Kate's "reluctance to abide by that provision for over 12 months."
Heller reportedly said: "It is his belief that [Kate] has violated the custodial agreement and is actually in contempt of the court order… She has clearly breached those very extensive provisions to the extent he has been deprived very serious parental rights. It is his position that such conduct, and I agree, is not only contemptuous but there have also been attempts by her to alienate him the affections of his children."
Jon told about the way he plans to move forward with the legal action, saying: "First, I'm going to file an emergency petition for contempt… The next step is to fight for custody."
"It's the only way I can protect the younger six."
He also added that: "Regardless of what the judge decides, I have to at least try." "I just wish Kate would wake up, realize how she's behaving – and change her ways," he reportedly said.
© Copyright IBTimes 2023. All rights reserved.
FOLLOW MORE IBT NEWS ON THE BELOW CHANNELS