Josh Duggar To Leave Rehab After Six Months Of Treatment, Report Says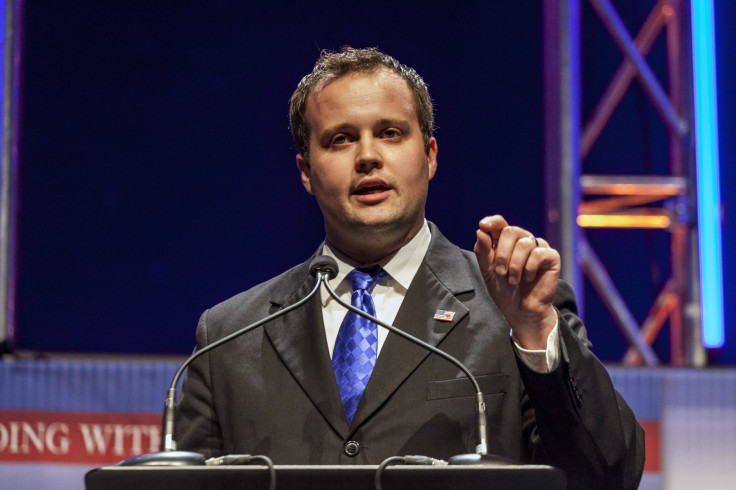 Josh Duggar is reportedly gearing up to head home from rehab. The reality TV star, who rose to fame on TLC's since-canceled series "19 Kids and Counting," has been being treated for pornography addiction at a faith-based facility in Rockford, Illinois, since August 2015.
Josh, 28, may be leaving the facility in the coming weeks, reports People magazine. In fact, a source close to the father of four says he should be home "any day." The source did not disclose exactly when Josh plans to exit the facility, which he entered very quietly last summer.
"He'll be back very, very soon," a second source said.
News of Josh's possible return home comes just after the release of TLC's new trailer for "Jill & Jessa: Counting On" in which Josh's wife, Anna Duggar, opens up about her husband's transgressions. In the promo, Anna admits that she does not know how to cope with Josh's infidelity and shares with viewers that she largely focuses on "doing the next right thing."
Although Josh has been gone for six months, he's remained in regular contact with Anna, 27. On Jan. 23, she took to the Duggar family blog to discuss her difficult year. She revealed that her marriage struggles brought her closer to God and strengthened her faith. Anna added a huge thank you to the many fans who stuck by her through the crisis. She also confirmed that she had recently visited with her husband, telling readers it was a necessary step in getting back to where they need to be.
The Duggar family has not yet confirmed Josh's release from rehab.
© Copyright IBTimes 2023. All rights reserved.