Josh Duggar Will Be Released From Jail As He Awaits Trial In Child Porn Case, Judge Rules
KEY POINTS
Josh Duggar will be released on bail Thursday but is not allowed to stay in his family home, a judge ruled
The judge has allowed Duggar to meet and see his kids anytime, provided that his wife Anna is present
Duggar will be staying at the residence of close friends of the Duggar family ahead of his July trial
Josh Duggar can be released from jail Thursday as he awaits trial for child pornography charges, a federal judge ruled Wednesday.
After a virtual detention hearing in federal court in Arkansas, U.S. District Judge Christy Comstock ruled that the former "19 Kids and Counting" star, 33, will be allowed to leave the detention center where he has been held since his arrest last week for allegedly receiving and possessing child pornography, People reported.
But Duggar will be released Thursday to the care of designated "third-party custodians" and not to his Arkansas home where he lives with his pregnant wife and six children, the judge said.
Duggar will be staying with Lacount and Maria Reber until his trial, which is scheduled for July, and will be monitored with GPS tracking while he is confined to their home. The couple was described in court as close friends of the Duggar family.
The judge said she "cannot in good conscience" allow Duggar to live with his wife, Anna Duggar, and their six children — Mackenzie, 11, James, 9, Marcus, 7, Meredith, 5, Mason, 3, and Maryella, 1.
However, Duggar was granted "unlimited contact" with his children, provided that his wife is present. He is not allowed to see any minor child, including his nieces and nephews.
"Don't make me regret this decision," the judge told Duggar.
Duggar asked to see his wife and kids a day before the hearing. The reality TV personality "respectfully" opposed his detention, so they requested that he be released on bail.
"Duggar … has no criminal convictions and has known about this federal criminal investigation since November 2019 when Homeland Security Investigations ('HSI') executed a search of Duggar's prior workplace," Duggar's lawyers wrote in court documents obtained by Us Weekly.
"Duggar has maintained an open dialogue with the U.S. Attorney's Office in connection with this investigation," his lawyers wrote, adding that he "complied precisely as directed" when asked to "voluntarily self-surrender."
However, the judge had earlier said that she doesn't want him to reunite with his family after he was charged with one count of receipt of child pornography and one count of possession of child pornography. Duggar pleaded not guilty to both charges, but the judge said he has to be "in a residence where there's no minor in the home."
Duggar faces up to 40 years in prison if convicted of the current charges against him.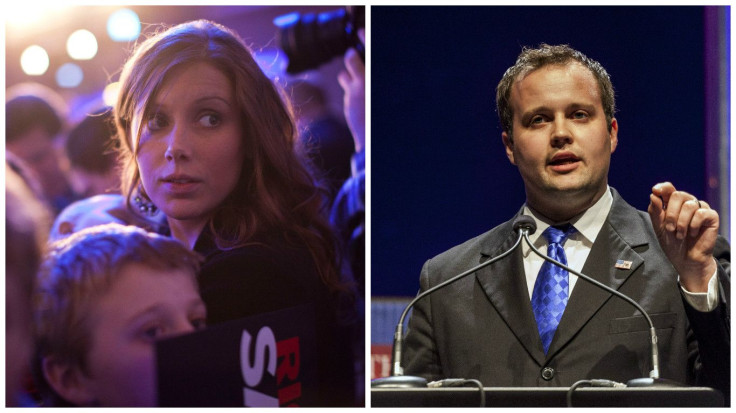 © Copyright IBTimes 2023. All rights reserved.