Josh Duggar's Wife Anna Will Celebrate Birthday With Kids Amid His Prison Sentence: Report
KEY POINTS
Anna Duggar's priority is her seven children after her husband Josh Duggar was sentenced to 12 years in prison, a report says
Anna, who turns 34 on Thursday, reportedly will celebrate her special day with her children
She continues to stand by her husband as she faces raising her kids as a single parent for the next decade, according to the report
Josh Duggar's wife Anna Duggar will celebrate her birthday this week with their children.
After her husband was sentenced to 12 years in prison for child pornography, Anna, who turns 34 this Thursday, will spend her birthday focusing on their seven kids.
"She's going to be celebrating with her kids," an unnamed source told Us Weekly. "They're her No. 1 priority and that will never change. She's with them all the time."
The "19 Kids and Counting" alum, 34, and his wife share Mackynzie, 12, Michael, 10, Marcus, 8, Meredith, 6, Mason, 4, and Maryella, 2, and Madyson, 7 months.
Anna was pregnant with their seventh child when Josh was arrested on child pornography charges last year. They welcomed their youngest in November 2021.
The eldest son of Jim Bob and Michelle Duggar is currently in an Arkansas jail awaiting transfer to a federal prison.
The jury found Josh guilty of one count of receipt of child pornography and one count of possession of child pornography following a six-day trial in December 2021.
Last month, Judge Timothy L. Brooks of the Western District of Arkansas Federal Court sentenced Josh to 151 months, or 12 and a half years, in prison and fined him $10,000. The former reality star recently filed to appeal the ruling.
Anna stood by her husband throughout his legal battle. She is relying on her Christian faith as she faces raising her kids as a single mom for the next 12 years, according to Us Weekly's source.
"Anna and Josh are very devout in their faith," the tipster added. "She's going to stand by her husband and she's going to continue raising their kids to the best of her ability."
Meanwhile, Josh's cousin, Amy Duggar King, has urged the mom-of-seven to divorce her husband.
"If no one else in your life is saying it, I need you to understand that there is no shame in divorcing Josh," King wrote on Instagram.
"I'm saying all of this publicly so that when they do grow up, they will also know that they had family members shouting from the rooftops that they were worth protecting all along. Your children look up to you so much… Please be the role model they need in their life," she continued.
King encouraged Anna to move forward without Josh, saying, "Your instinct to protect your kids always has to be stronger than your fear."
Even after Josh is released, he won't be allowed to be alone with his kids.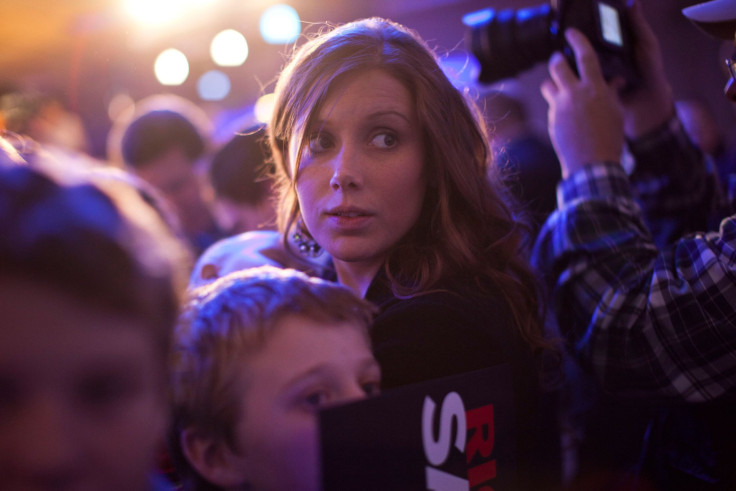 © Copyright IBTimes 2023. All rights reserved.