Judge Judy Net Worth: Sheindlin's Finances After Unexpectedly Endorsing 2020 Presidential Candidate
Since 1996, Judge Judith Sheindlin has been known to TV audiences thanks to her popular court show. With her background in corporate law and her television appearances, how much is the TV personality worth today?
According to Celebrity Net Worth, the "Judge Judy" host is worth $420 million. After earning her law degree and passing the bar examination, Sheindlin started serving as a family court prosecutor. After 17 years, she went on to become a judge in New York.
Following a successful beginning to her legal career, she published the 1996 book, "Don't Pee on My Leg and Tell Me It's Raining: America's Toughest Family Court Judge Speaks Out." Then, after retiring, her television career was launched.
Her appearance on "Judge Judy" has made her one of the highest paid entertainers in the world. Reportedly, her show allows her to take home $47 million a year. Her salary in 2005 was said to be $15 million, but contract renegotiations in 2010 resulted in an increase to almost $50 million annually.
READ: Judge Judy Endorses This 2020 Presidential Candidate In New Clip: 'No One Comes Close'
Aside from income earned from her long-running television program, she also owns a variety of expensive pieces of real estate that some have estimated are worth nearly $100 million. On top of two mansions in Naples, Florida, that are worth $13 million and $11 million, she additionally owns a 9-bedroom mansion in Greenwich, Connecticut, that could be worth more than $20 million in the present day. Her and her husband, Jerry, also have a several other properties around the country.
MSN has also reported that she was once the owner of a 152-foot-long yacht but eventually sold it for $6.9 million.
At this time, Judge Judy will continue to tape new shows until 2021 after extending her contract with CBS in 2017, according to Fox News. She has also remained busy in recent weeks as she has continued to speak out about the political climate after making a surprise endorsement for one 2020 presidential candidate in a new ad that premiered earlier this week.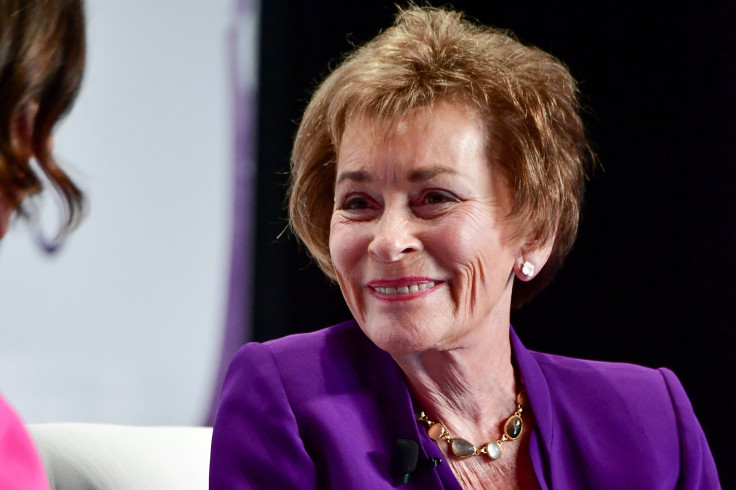 © Copyright IBTimes 2023. All rights reserved.
FOLLOW MORE IBT NEWS ON THE BELOW CHANNELS