Judge Judy Sheindlin Makes $123,000 A Day, Roughly $45M Salary And $110M Net Worth For 70-Year-Old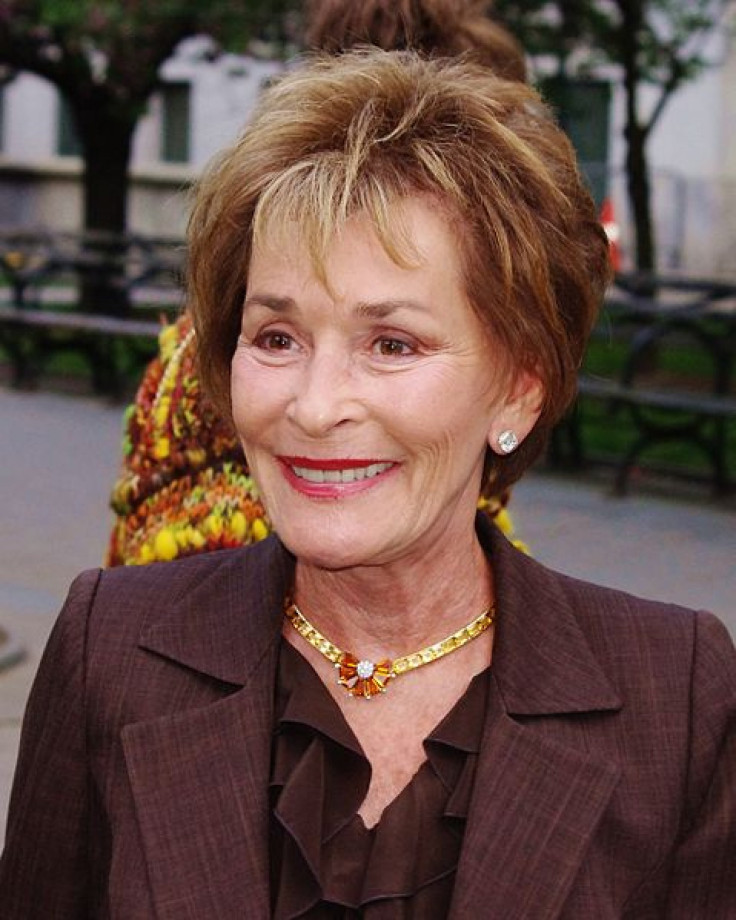 Judge Judy Sheindlin, who celebrated her 70th birthday on Sunday, has lots to celebrate about, like her income. Her daily pay is reportedly $123,000 per day adding up to a $45 million salary annually for the television star.
With "Judge Judy" on air for over 16 years, Sheindlin makes $123,000 daily before taxes, SFGate reported. But if you take into count that she only works 52 days a year on "Judge Judy," as USA Today reported back in 2010, Sheindlin makes roughly $865,385 per episode.
According to SFGate, Sheindlin makes more money than every celebrity except LeBron James. For comparison, U.S. President Barack Obama makes $2,191 a day and the average American makes $123 daily before taxes.
Meanwhile, Forbes has her networth for 2012 listed as $110 million.
Sheindlin's syndicated courtroom show "Judge Judy" first appeared on television Sept. 16, 1996, more than 30 years after she passed the New York Bar exam in 1965. According to USA Today, Sheindlin's show averaged more viewers in 2010 than did Oprah's show and had beaten her for the top-rated daytime show 13 out of 15 years. For its 15th season in 2011, the show averaged 10 million viewers.
And Sheindlin isn't through. According to Entertainment Weekly, her $45 million yearly contract, up $20 million from 2007, for "Judge Judy" is in effect until 2015 with CBS Television Distribution. Sheindlin has also penned five books between 1996 and 2001, as well as launching her own website whatwouldjudysay.com, where the 70-year-old has an open forum for advice.
© Copyright IBTimes 2023. All rights reserved.