Julia Fox On Why She Dated Kanye West: 'I Was Delusional'
Julia Fox got candid about why she entered into a relationship with Kanye West while the latter's divorce proceedings with Kim Kardashian were in progress.
In a new video on TikTok on Monday, the "Uncut Gems" actress responded to a fan comment, which said, "I just wish you weren't dating a famously violent misogynist and anti-semite."
"I was gonna write about it in my book, and have y'all buy it, but I'll just tell you guys for free," Fox joked at the start of the clip. "First of all, the man was being normal around me."
Fox went on and revealed she had a soft spot for the Kardashians who sold her fashion line in the past. She said she thought she could help West's ex-wife if she dated him.
"Not only that but the Kardashians, when I had a fashion line ten years ago, they actually bought our clothes and sold them in their stores so I've always had a love for Kim especially," she explained.
She continued, "By the time me and [West] got together, it was like, he hadn't been doing anything out there yet. The only thing he had done was change the name in the song and said, like, 'Come back to me, Kimberly.'"
The 32-year-old Italian actress and model said West kept texting her but she was not interested in dating a celebrity because "nothing ever comes of it."
"But then I had this thought," Fox said. "Maybe I could get him off Kim's case. Maybe I can distract him, like, just get him to like me. If anyone can do it, it's me, because when I set my mind to something, I do it."
She said when they were together, the embattled singer was not on any form of social media.
"We only really talked about clothes and weird ideas and plans for the future and our hopes and dreams for childhood and education and it was really beautiful guys," she explained. "And the moment he started tweeting I was out."
Fox added, "I was delusional and thought I could help him but it didn't work...but I deeply respect the man as an artist."
West has faced widespread criticism because of his antisemitic comments, which led to the suspension of his Twitter and Instagram accounts. Adidas also severed its partnership with West and said it would "end production" of the "Yeezy" shoe line, which the German sports brand designed together with West.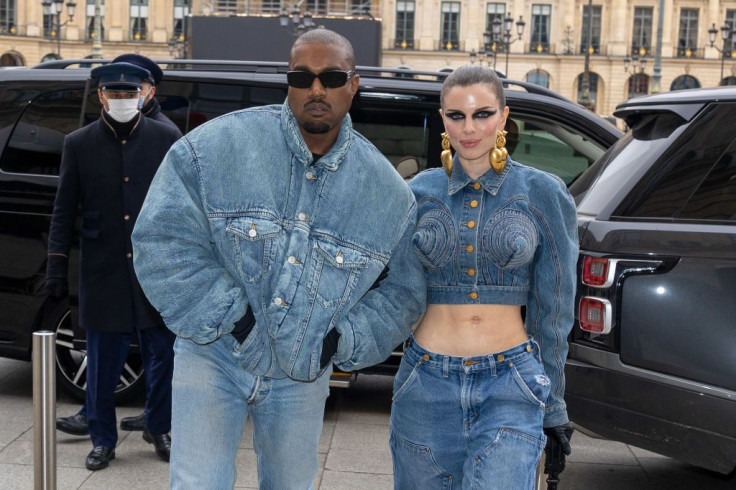 © Copyright IBTimes 2022. All rights reserved.
FOLLOW MORE IBT NEWS ON THE BELOW CHANNELS