Julie Swetnick, New Brett Kavanaugh Accuser, Is No Stranger To Lawsuits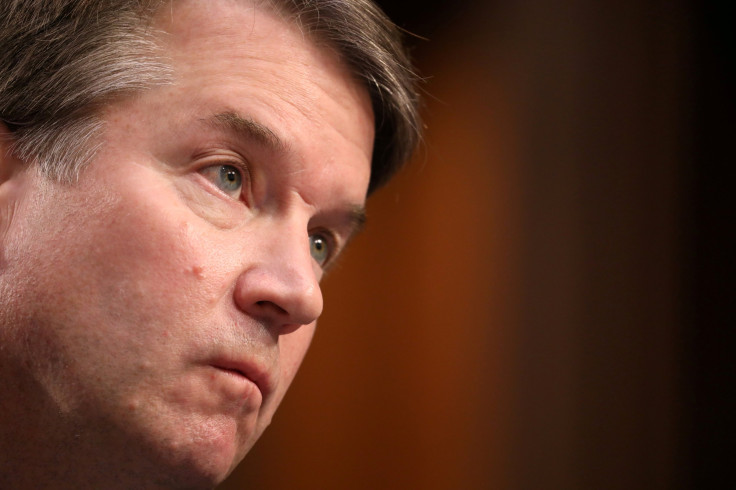 Latest reports revealed Brett Kavanaugh's third accuser Julie Swetnick had made a sexual harassment complaint against her former employer and was represented by the firm run by Debra Katz, whose current client is Christine Blasey Ford.
A Wall Street Journal article claimed people familiar with the case said Swetnick received a financial settlement after she filed a sexual harassment complaint against her former employer, New York Life Insurance Co., and added Debra Katz had represented her then.
A spokesperson for New York Life confirmed Swetnick worked for the firm for less than two years from 2006 to 2008.
Swetnick also has several cases filed against her. According to court records, she was sued for domestic violence by her former boyfriend Richard Vinneccy in 2001. Vinneccy told Politico on Tuesday the two dated for four years before they broke up. He said she threatened him after the breakup and continued to do so even after he got married to his current wife and had a child.
"Right after I broke up with her, she was threatening my family, threatening my wife and threatening to do harm to my baby at that time. I know a lot about her. She's not credible at all. Not at all," he said in a telephonic interview with Politico.
The case was dismissed 13 days later "not long after an affidavit of non-ability to advance fees was filed."
Her attorney, Michael Avenatti, claimed he knew nothing about this restraining order and called this inquiry as "attacking a sexual assault victim."
"Complete nonsense. No truth to this at all. Her ex-boyfriend fraudulently used her resume to apply for and obtain jobs and was caught by her. Why are you all attacking a sexual assault victim? Would that be appropriate in a court of law? I am disgusted by the fact that the press is attacking a sexual assault victim," he said.
A civil defamation and fraud suit was filed against her by the company Webtrends Corporation in 2000, but was dismissed without any court costs or attorney fees incurred to either party.
She also has two liens. She owed $30,000 in unpaid taxes in 2015 causing Maryland's comptroller to file a lien against her in Anne Arundel County.
According to Wall Street Journal, "In 2017, the Internal Revenue Service filed a lien on Ms. Swetnick's Washington apartment for $40,303 in unpaid taxes, and released it in March, saying the tax bill had been paid."
Swetnick claimed Wednesday the Supreme Court nominee spiked the drinks of girls with intoxicants along with others at high school parties in early 1980s so that it becomes easier to gang rape them.
© Copyright IBTimes 2023. All rights reserved.