Junot Diaz Called 'Antidominicano' By Dominican Republican Consul In NYC; Acclaimed Writer's Order Of Merit Award Revoked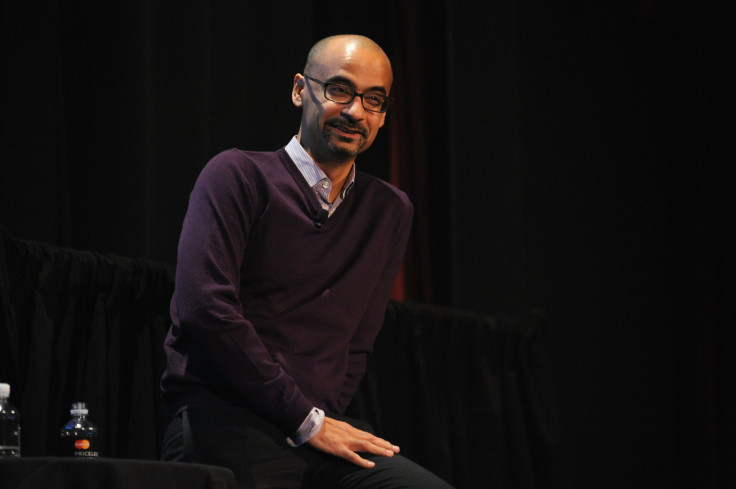 The Dominican Republic may not be able to strip celebrated writer Junot Díaz of his Pulitzer Prize for literature or any of the other literary accolades he's received over his career. But Díaz' native country has revoked the Order of Merit awarded to him in 2009, reportedly over an accusation that he is "antidominicano."
The accusation came from the Dominican consul in New York, Eduardo Selman, after Díaz and Haitian-American writer Edwidge Danticat urged U.S. leaders in Washington Wednesday to take action against the half-island nation over what they call a human rights crisis, the Los Angeles Times reported Friday. Díaz and Danticat have been outspoken against the Dominican government for recent moves to strip generations of Haitian immigrants and their descendents of their Dominican citizenship and deport them.
"The last time something like this happened was Nazi Germany, and yet people are like, shrugging about it," Díaz told the Hispanic outlet Fusion in June. "Think about how much fear you would have to feel for you to suddenly pick ... up and flee."
Selman, the New York consul, has denied the claims that his country has unfairly treated Haitians and those of Haitians descent who are at risk of "statelessness," as a result of the 2013 Constitutional Court decision to strip citizenship from immigrants who arrived after 1929 and their descendants. "We declare emphatically that the Dominican Republic has been clear to the world in implementing the immigration measures and there has been no case of violation of human rights or of statelessness with Haitians or any other foreigner," Selman said in a statement released Thursday.
The status of Haitians is "contrary to what sustains the writer Junot Díaz, who has proved antidominicano," Selman added. The New Jersey-based writer had not responded to the consul's statement Friday afternoon, the LA Times reported.
The Juan Pablo Order of Merit, which was stripped from Díaz, is a high honor awarded by the Dominican president to civilians and military personnel for distinguished services to their country. Díaz, 46, immigrated as a child in 1974 to the U.S., where his father had gone to find work.
Díaz' 2007 book, "The Brief Wondrous Life of Oscar Wao," won widespread acclaim from literary critics. But it was his activism around immigration and human rights in his native country that has gotten him in trouble there.
Asylum-Seekers from Dominican Republic by Country in 2015 | FindTheData
© Copyright IBTimes 2023. All rights reserved.