Jurors Hear Police Interview with Jackson's Doctor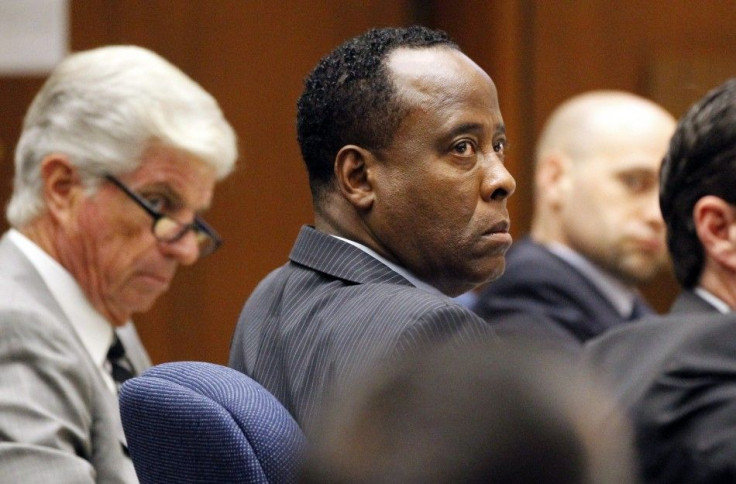 The voice of Michael Jackson's doctor filled a Los Angeles courtroom on Friday as jurors heard tape of his police interview following the death of the Thriller singer in 2009.
Until now, Dr. Conrad Murray has been a silent figure in his involuntary manslaughter trial, writing notes and whispering to his team of attorneys as the prosecution details its case against him.
The two-hour recording was made by police two days after Jackson's death on June 25, 2009, from what authorities later determined to be an overdose of the powerful anesthetic propofol combined with sedatives.
Murray, who was the first to find Jackson's lifeless body, has admitted giving the singer propofol as a sleep aid. But his attorneys claim Jackson caused his own death by giving himself another dose without Murray's knowledge.
Appearing calm and composed in the initial 20 minutes of the interview, Murray described how he came to work full time for Jackson about two months before the singer died.
More of the tape will be played later on Friday.
Murray was hired to care for Jackson as he prepared for a series of London comeback concerts. He faces up to four years in prison if convicted.
In the first two weeks of the trial, prosecutors have portrayed Murray as a man who ordered vast quantities of prescription drugs for Jackson, but who failed to monitor the singer properly, and then tried to hide some of the drugs before calling an ambulance.
© Copyright Thomson Reuters 2023. All rights reserved.