'Just Cause 4' Confirmed By Steam Ad? Rumored To Appear At E3
Looks like "Just Cause 4" is a real thing. A Steam page has popped up, and it seems to confirm the existence of the game.
On Friday, DSO Gaming spotted the Steam page that contains a photo ad for "Just Cause 4" featuring a suited up Rico Rodriguez. The ad does not contain other information aside from the text that says, "pre-purchase now."
There's a "click for details" button at the foot of the ad, but it still isn't working. This means the product page for the game is still not live or it's not available to the public yet.
While there are no available details about the game for now, it's a given that it would be launching for the PC platform like its predecessors. DualShockers speculates that Square Enix could announce "Just Cause 4" at E3 2018.
This isn't the first time that a leak hinted at the existence of "Just Cause 4." The game also appeared on Walmart Canada's website last month along with "Rage 2, " "Lego DC Villains" and a new "Assassin's Creed" installment. The other games have already been confirmed by their publishers, leaving "Just Cause 4" as the only unannounced game featured in that leak, as pointed out by Polygon.
If the Steam page is accurate, then it's very likely that Avalanche Studios would be working on "Just Cause 4" alongside "Rage 2" for Bethesda Softworks and its very own game, "Generation Zero," which it will also publish.
Square Enix is set to hold its E3 conference at 10 a.m. PT Monday, so fans should watch out for that if they want to know if "Just Cause 4" is really coming.
"Just Cause" is a series of action-adventure video games that are set in an open world environment. The first installment was released in November 2006. The sequel, aptly called "Just Cause 2," was launched in March 2010. The third game was then released in 2015.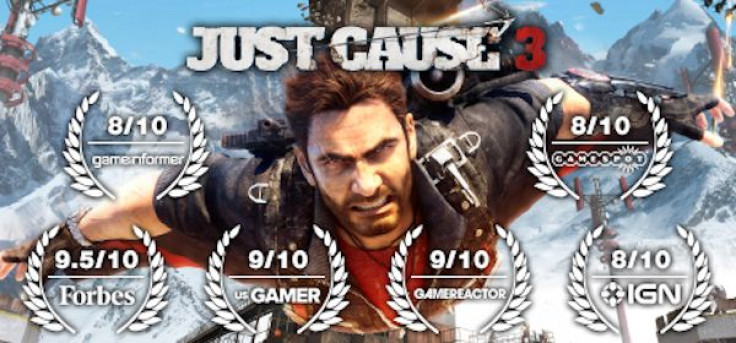 © Copyright IBTimes 2023. All rights reserved.