Justice Thomas Indicates More Landmark SCOTUS Rulings Are At Risk After Roe v. Wade Overturned
The U.S. Supreme Court overturned Roe v. Wade and Planned Parenthood v. Casey on Friday. While the draft opinion of Justice Samuel Alito assured that other landmark cases were not under threat, Justice Clarence Thomas wrote in his concurring opinion that they could be.
"In future cases, we should reconsider all of this Court's substantive due process precedents, including Griswold, Lawrence, and Obergefell," Thomas wrote Friday.
The Griswold v. Connecticut case set the precedent that there is a right to use and buy contraceptives without government interference, decided in 1965. Lawrence v. Texas made it illegal to criminalize gay sex in 2003. Obergefell v. Hodges made the rights of marriage in the U.S. apply to LGBTQ+ couples, decided in 2015.
However, many other cases, including Loving v. Virginia, which decided in 1967 that laws banning interracial marriage were unconstitutional, also relied on the due process clause, notes Forbes. While Thomas did not mention the Loving case, he feels that the court has "a duty to 'correct the error' established in those precedents."
In his concurring opinion, he cited the widely criticized Dred Scott v. Sandford case, where the Supreme Court ruled enslaved Africans could not be U.S. citizens. Therefore, the court could not take the case. The ruling "invoked a species of substantive due process" to come to that conclusion.
"Substantive due process conflicts with that textual command and has harmed our country in many ways. Accordingly, we should eliminate it from our jurisprudence at the earliest opportunity," he concluded.
Thomas concurred with the Roe vs. Wade overturn ruling along with Justices Alito, Neil Gorsuch, Brett Kavanaugh, and Amy Coney Barrett.
In his opinion, Chief Justice John Roberts argued that in his view upholding the Mississippi law at the heart of the case was constitutional. However, he did not agree with the overall ruling that overturned Roe v. Wade entirely.
Three justices on the court wrote a dissenting opinion, including Stephen Breyer, Sonia Sotomayor, and Elena Kagan, saying, "With sorrow — for this Court, but more, for the many millions of American women who have today lost a fundamental constitutional protection — we dissent."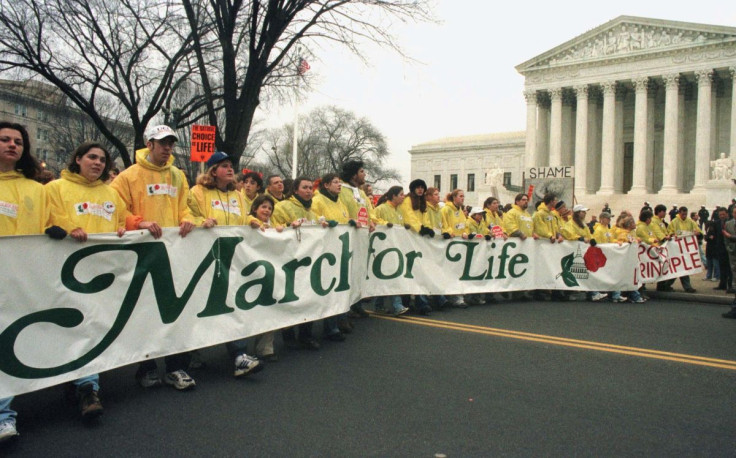 © Copyright IBTimes 2023. All rights reserved.