Justin Bieber's Seized Monkey Mally Remains Quarantined In Germany; Bieber Has 4 Weeks To Pick Up Pet [VIDEO]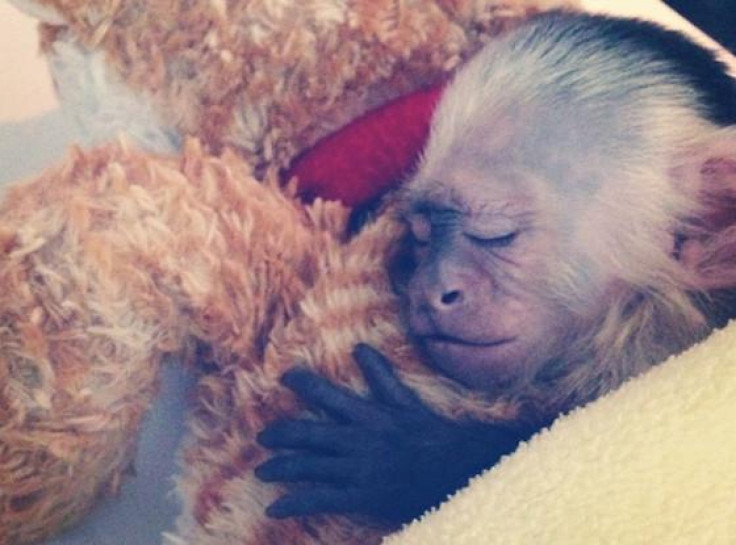 Justin Bieber has no time for monkey business. German officials have reportedly given the Canadian pop star only four weeks to produce the necessary paperwork for his pet Capuchin monkey, Mally, or they will permanently relocate him.
As previously reported, Bieber's monkey was seized and quarantined by custom officials at the Franz Josef Strauss Airport in Munich on Thursday, when he attempted to transport the monkey throughout the euro zone without permission. But while Bieber's Instagram photos of Mally seemed to suggest that the situation had been resolved, the Associated Press reported that the Capuchin monkey is still being quarantined in Germany.
In a statement, the German shelter said that by rights, the 14-week-old monkey shouldn't have been removed from its mother until it was 1 year old. According to the publication, reporters from global news outlets have flocked to the animal shelter in Munich, where the monkey is still being held. Several local zoos have already reportedly offered to take the Capuchin in, if Bieber doesn't comply in time.
On Saturday, Bieber posted a photo of him and Mally sitting together on a couch, with the caption "kickin it with og." The next day, he posted another picture on Instagram, this time showing the Capuchin fast asleep and snuggled up with a stuffed animal. The animal was named after Jamal Rashid, a record producer and friend of Bieber's who gave him the monkey as a gift for his 19th birthday.
Neither Bieber nor his rep have commented on the matter yet.
© Copyright IBTimes 2023. All rights reserved.
FOLLOW MORE IBT NEWS ON THE BELOW CHANNELS