Justin Timberlake May Join Mila Kunis at Marine Ball: A Female Officer Wants Justin as Her Date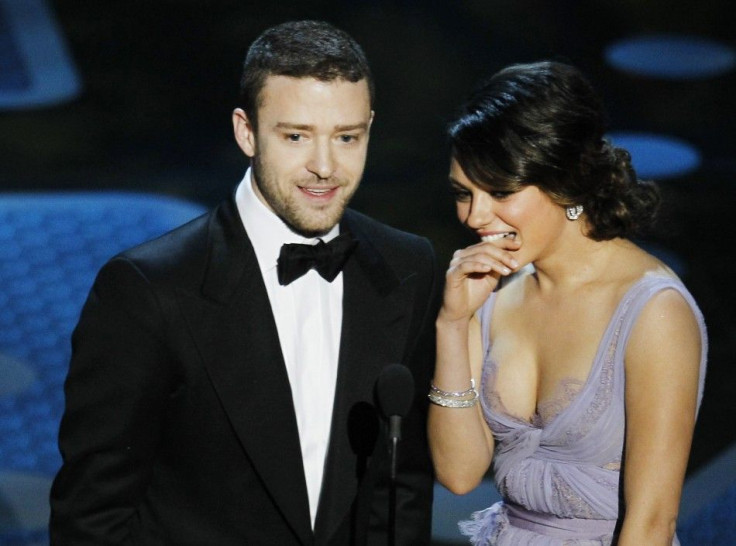 Justin Timberlake may soon have to put his money where his mouth is: Days after insisting that his 'Friends With Benefits' star accept a Sargeant's invitation to the Marine Corps Ball, a pretty blonde female officer is trying her own luck at landing a celebrity date.
Timberlake and Mila Kunis were together during a promotional interview when Fox411 showed them Sgt. Scott Moore's video inivitation to the actress.
You need to do it for your country, an excited Timberlake insisted to Kunis.
Addressing Sgt. Moore through the camera, he added, 'I'm going to work on this, man. This needs to go down!
In what now seems like a prophesy, Kunis asked Timberlake if he would also attend the ball - after she agreed to accept Sgt. Moore's invitation.
They don't want me, he responded. They want you.'
It turns out a certain Kelsey De Santis does want Timberlake: The Virginia-based Marine created her own video propsal, essentially challenging the 'Social Network' star to accept her invitation.
'So Justin, do you want to call out my girl Mila? she said. So I am going to call you out, and invite you to the Marine Corps ball with me on Nov 12th in Washington D.C.'
The cocky officer also gets in a Britney Spears dig: 'If you can't go, all I can say is, cry me a river.' (She is referring to the single Cry Me a River that Timberlake recorded after his very public breakup with Spears.)
Timberlake will need a really good excuse to miss the November 12 Marine Corps Ball if he wants to avoid looking like a cad.
Given the publicity surrounding Mila Kunis' upcoming date with the Marine, and his outspoken support for those serving in the military, it's surprising no one saw this coming.
Looks like the 'Friends With Benefits' may be going on a double date!
Sgt. Moore's video proposal can be found here.
[Source: Daily Mail]
© Copyright IBTimes 2023. All rights reserved.