JVC GY-HM250 (Hands-on) Review: A Professional Camcorder Live Streamers Needs to See Before Buying a Camera
This article uses affiliate links, which means if you purchase products through these links, we may earn a commission. Click here to see our
T&C
. For licensing please click
here
.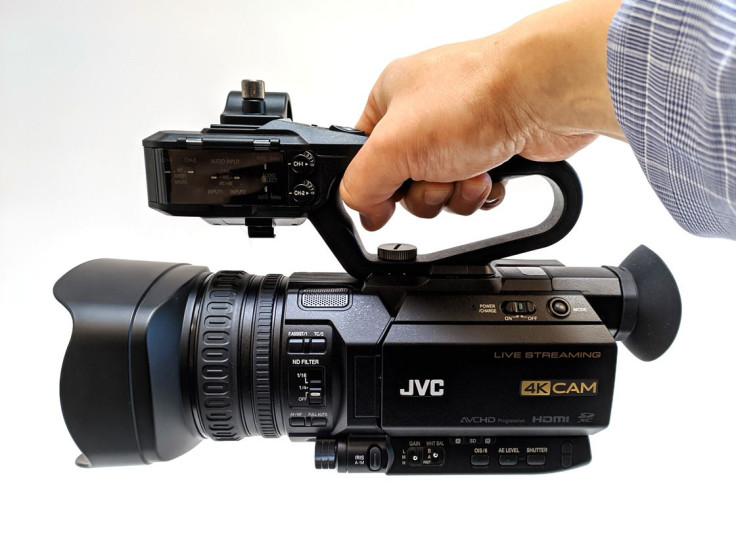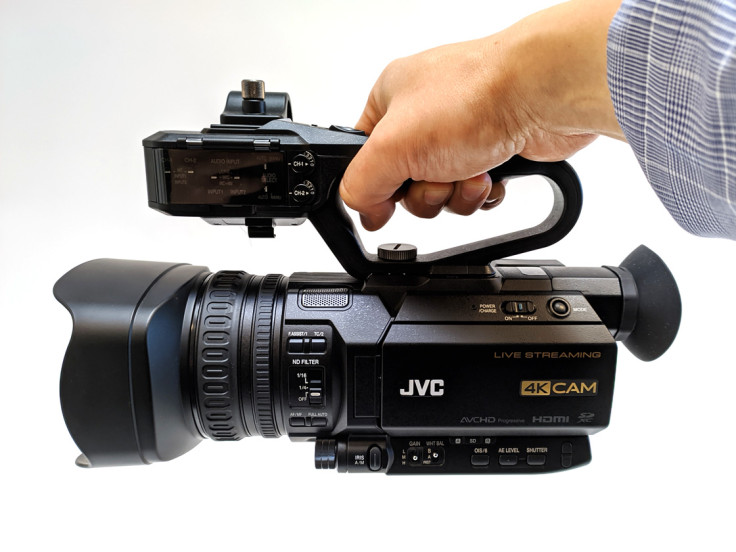 Who is the JVC GY-HM250 for?
Those who are after professional level picture and audio quality that exceeds DSLRs, this camera is made to do 4K recordings with full manual controls and dual XLR inputs for the cleanest direct sound input
For content makers who are filming themselves, the IP Remote Control can turn any laptop or tablet into a remote, controlling and even monitoring the recording at a distance without needing to use the camera's onboard controls
When coupled with a Wi-Fi dongle, this camera is also equipped to stream directly to Facebook or YouTube without a computer, which would suit those who wants professional quality live stream without complicated setups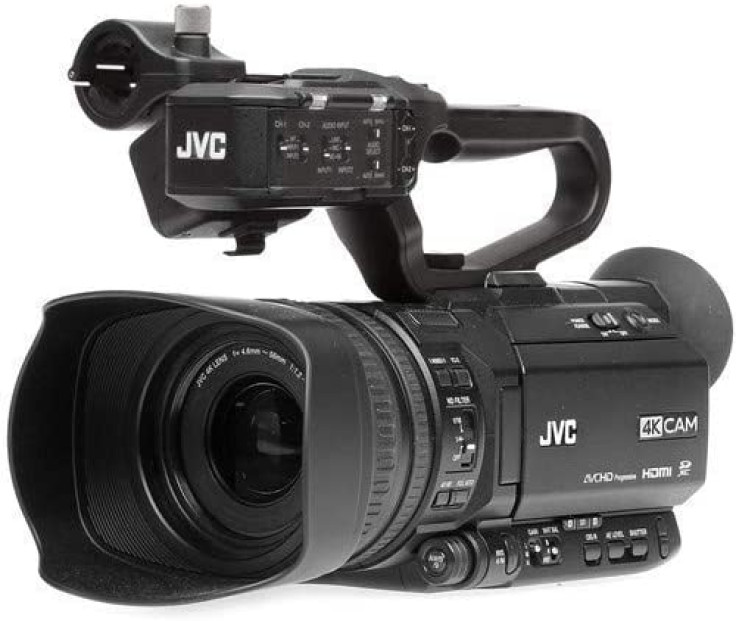 With 2020 being a year that effectively guillotined all businesses that are not able to adapt to taking their operations online in keeping up with the high-speed Internet era, content creators are rapidly on the rise to become a part of the influencer marketing landscape.
When so many are joining the game, the key to success is how one can differentiate themselves from the crowd, and any sort of boost counts. Other than the 'black swan' factors that are out of one's control, one way to be in the front of the race is with superior gear that elevates the quality of the content. But that endeavor can easily go overboard with needing extra staffs and a 10 year mortgage worth of gears.
The JVC GY-HM250 on paper looked very promising, because even though it is undoubtedly a part of the elusive 'pro-gear' world, it has features that seem simple, straightforward and most importantly, operable by a single influencer who could be the sole member of the production team. After spending many weeks with the camera, here are some detailed findings for anyone considering this pro-upgrade.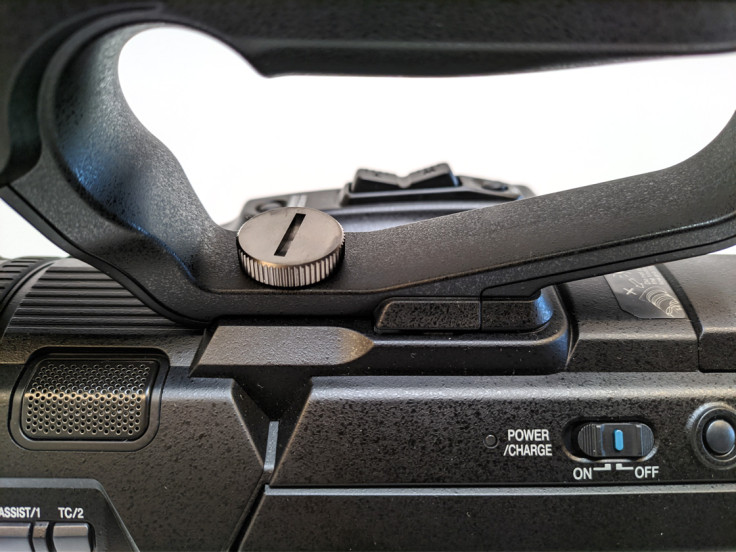 Workhorse Professional Build
With most professional gear, its differentiation from normal consumer gear starts with the build, as they are made more rugged, able to take more bumps and bruises and continue to chug on. The GY-HM250 is part of that well built category with ruggedness in mind complete with a speckle painted, no-nonsense black finish.
The device becomes more secure to handle when you attach the oversized hood that twists into place with a satisfying click, and the heavy-duty handle that screws in with a large crown into the top of the camera after it is slotted into port. The handle especially makes the 1.6 kg machine easy to maneuver around safely for the best shots, being almost the same length as the camera itself.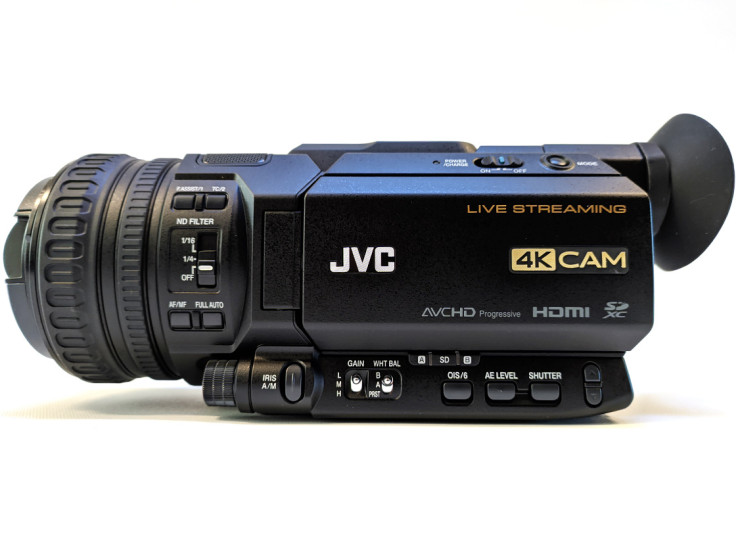 A 'Real' Video Camera with Full Manual Controls
While many influencers go with DSLR or mirrorless solutions, by going with a 'real' camera that's designed to take videos, the JVC camcorder has the reliability that can't be matched. Throughout hours of testing, our GY-HM250 unit never once had issues with video saving, overheating or shortened battery life - even on 4K recordings. It is a dependable workhorse that never drops the ball, and performs whenever you need it to.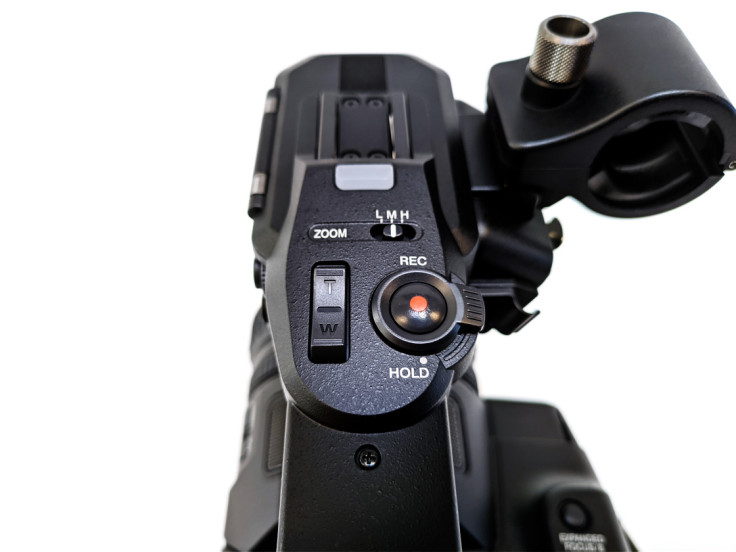 Having an internal zoom mechanism, you're also not worried about dust easily entering due to swappable lenses, while having a seamless 12X optical zoom either through the manual control rings or multi-speed electronic controls for steady rate of zoom - something DSLR or mirrorless users can only dream about.
The full manual mode of GY-HM250 allows adjustment of all the parameters you'd expect, and gets the image exactly the way you want in terms of depth, exposure and white balance. With all the controls on the side of the device I almost never jump in and out of menus, making setting up each shot is quick and easy.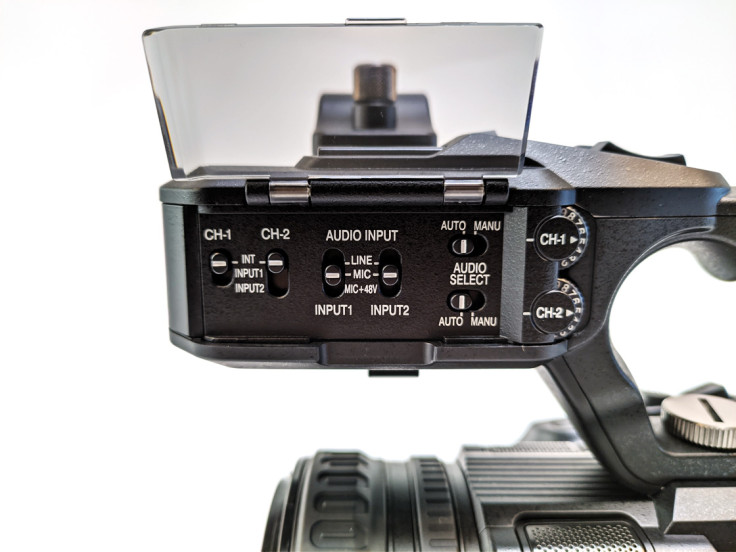 Full Fledged Sound Mixer onboard
The heavy-duty handle of the camera also doubles as a sound mixer that includes two XLR inputs, +48V phantom power for condenser mics and even dual channel gain mixing. Having such prowess in onboard sound just means much less post production work, which is essential for the solo content creators out there. Less time in edit means more time and space to think up more creative ideas.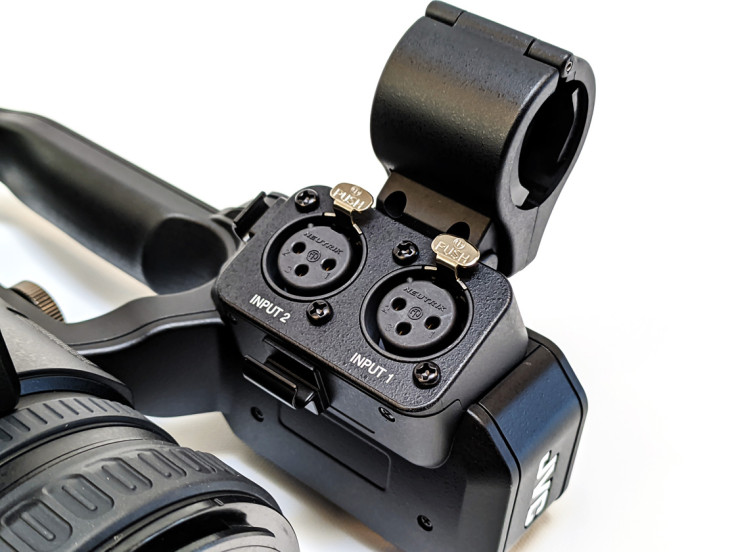 Connectivity makes it a 2020 Device
The features mentioned above are crucial for the GY-HM250 to be an excellent video camera, but what really brings this camcorder into 2020 is it's connectivity options through its USB-A port that's designed to be connected either with a wired or wireless internet adapter.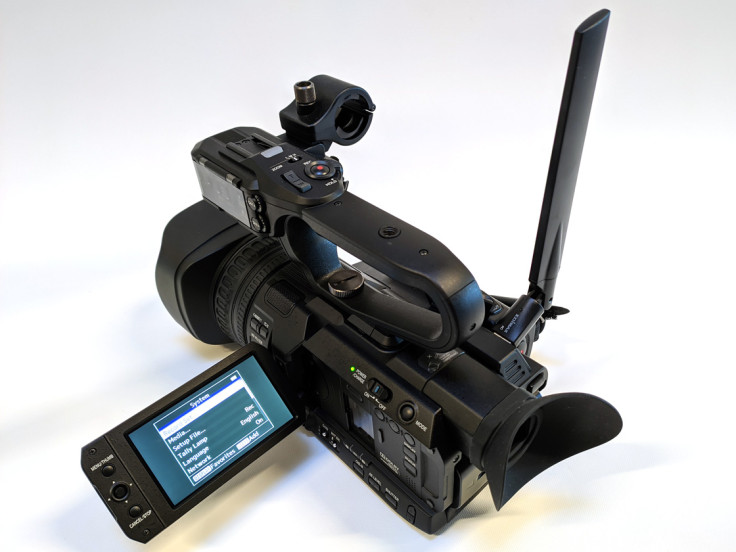 What needs to be noted before proceeding is that the camcorder is only compatible with a selected list of Wi-Fi/ethernet adaptors, and anything other than JVC's list will most likely not work. In our testing we tried out the EDIMAX EW-7811, and a TRENDnet TEW-648UBM.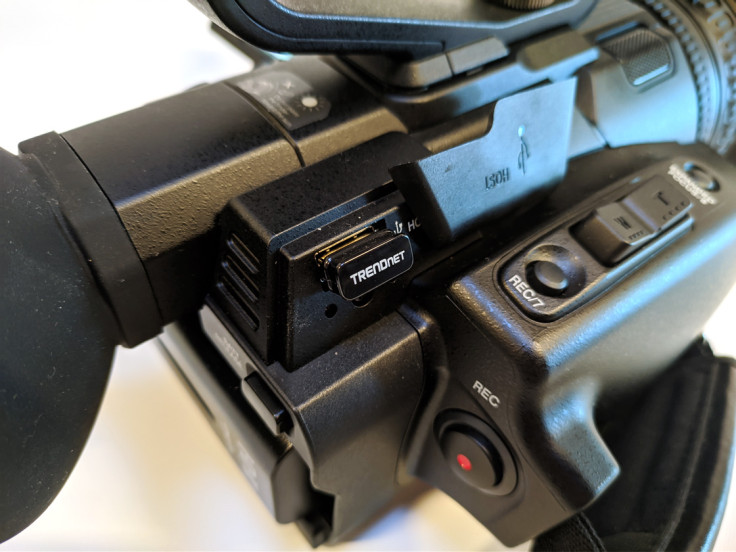 The difference between the two WiFi adapters is visibly obvious - the EDIMAX has the range advantage with its large antenna, which also adds an irregular geometry to the camera setup that can potentially get in the way. The TRENDnet adapter on the other hand is more like a small dongle that does a perfect job as long as it's not too far from the WiFi source and is much more discrete and causes less obstruction to the camera operations.
Once the WiFi adapter is added to the JVC camera, it essentially adds 'wings' to the GY-HM250 by providing both a streaming ability as well as a IP remote control ability.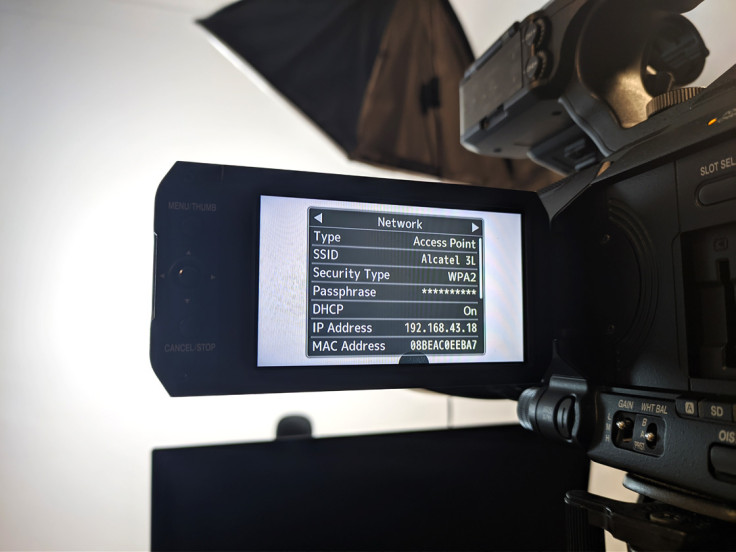 Whilst most video live stream solutions will require some sort of decoding then streaming from the computer (except the few purpose built streaming cameras like the Mevo Start that I've reviewed previously) the JVC GY-HM250 is the closest thing to a professional turn-key solution for streaming to major platforms like Facebook and YouTube. After being connected to the Internet through the setup process, the user can then log into their Facebook account in the camera itself, and live stream right from the camcorder. It's revolutionary to have so much camera power behind a live stream without requiring more operators and equipment, which makes the GY-HM250 an unique package for top-tier streaming.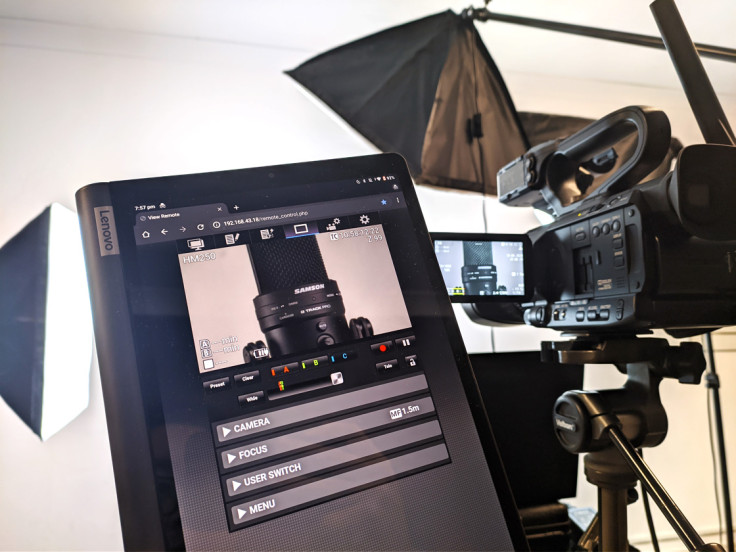 An added bonus that I only later discovered in my tests with the JVC camera is the IP Remote Control that can turn any connected device like a laptop or tablet into a remote control for the GY-HM250. This is particularly useful for shots where it's impractical for the content maker to run between the shot and the camera, a remote control without needing to purchase a physical remote (Which is also available from JVC) is quite a treat and adds extensive usefulness and value to this camera.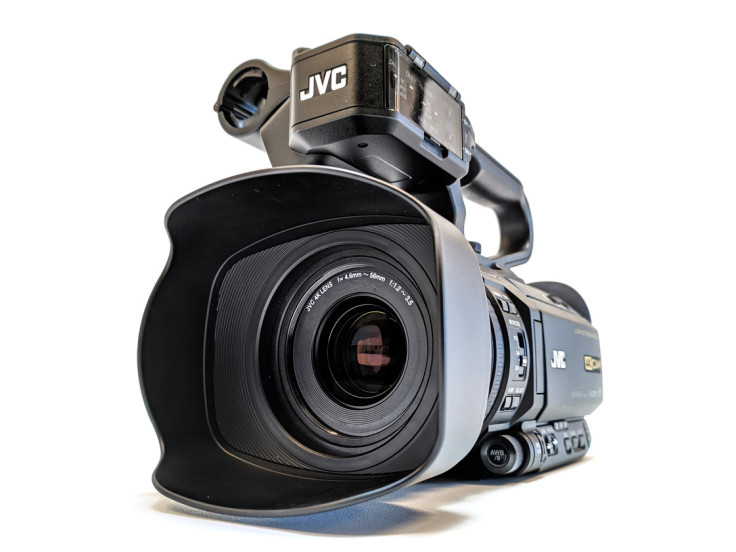 Final Remarks
The year 2020 is the year of changing landscapes, and it's products like the GY-HM250 that give not only flexibility to the creatives, but also excellence to their work by making a solution that can put all the creative control into a single pair of hands. The professional grade video camera by JVC gives content makers a foothold to bring their work to the next level, and makes it easy to disseminate that creativity to a world wide audience, literally at the press of a button.
Sam is a production engineer turned tech writer who specializes in seeking out gadgets that enhances productivity while still looking sharp. This is a contribution to an ongoing IBTimes review series on gadgets for improving home productivity.
© Copyright IBTimes 2023. All rights reserved.