K. Michelle, Boyfriend Kastan Sims Spend Time On The Bed Together On Singer's Birthday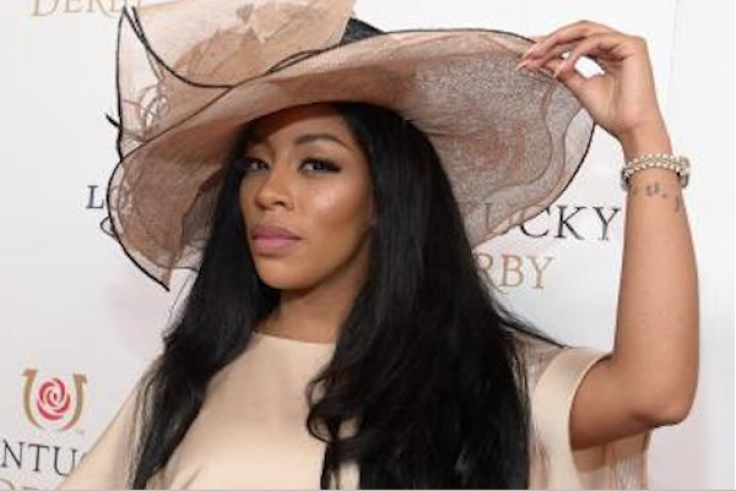 K. Michelle may have gotten a lot of gifts from her family, friends and fans, but nothing comes close to the gift she got from her fiancé, Dr. Kastan Sims. The professional dentist, who hails from Memphis, Tennessee, apparently took time to pay the R&B singer a visit on her special day and then joined her as she hit the road for her tour.
Michelle (born Kimberly Michelle Pate) turned 33 on Saturday, but she couldn't celebrate it at home due to her scheduled tour in Maryland and surrounding areas. However, her beau managed to clear his schedule beforehand just to be with Michelle. As a matter of fact, they spent the night together prior her birthday.
O2n Instagram, the "Can't Raise a Man" singer shared some snaps directly from their hotel room. One photo shows Michelle already up and donning a stylish getup while her man is still lying on their bed. In another pic, Michelle is seen getting some morning love from Sims.
Hours later, the "Love & Hip Hop: Atlanta" star hit the Fillmore Stage in Silver Spring, Maryland and performed some of her hits for her fans. During the show, Michelle got a surprise from her friends who turned up just to greet her on her special day. In one Instagram post, she admitted that the presence of her friends made her cry all day.
Many of her fans showered her Instagram posts with greetings and heartwarming messages over the weekend. One fan wrote: "Happy birthday to a real woman who's not afraid of anything." Another chimed in: "Happy birthday BAE! I love you to the moon and back! I wish you all the success in the world."
Prior to celebrating her birthday with Sims, Michelle did a photoshoot and met the people of her label, Atlantic Records, to finalize her new album. She has since revealed that her "Album 4 is complete with singles."
© Copyright IBTimes 2023. All rights reserved.