'Love & Hip Hop Atlanta' Star K. Michelle Flaunts Couple Snaps With Dentist Beau Kastan Sims After Reported Engagement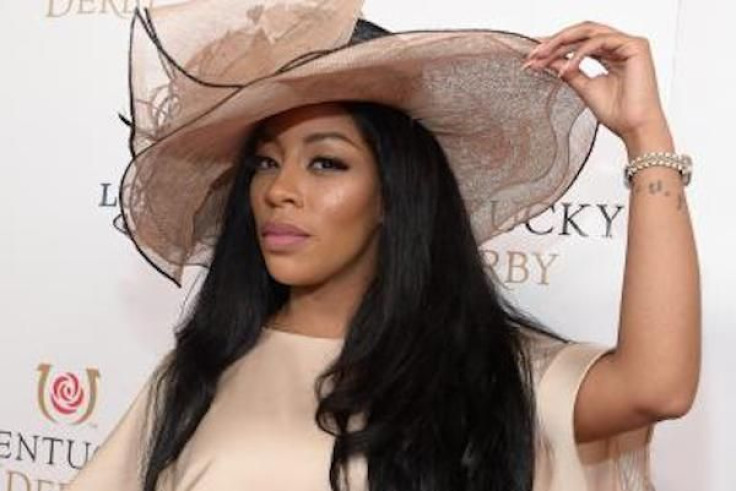 R&B singer K. Michelle (née Kimberly Michelle Pate) is expecting wedding bells in her and dentist boyfriend Dr. Kastan Sims's future. The "Love & Hip Hop: Atlanta" confirmed their engagement this weekend and talked about how she's taking the relationship seriously.
On Monday, Michelle posted a couple of snaps on Instagram showing her and her beau getting cozy and being sweet to each other. In the first snap, Michelle is seen sitting atop her boyfriend who is giving her neck a kiss. The "Can't Raise a Man" songstress noted in the caption that she just loves her man.
In another photo, Michelle and Sims are still inseparable. This time, however, the singer can be seen whispering something into her lover's ear, who appears to be listening attentively. The 32-year-old recording artist did not caption this photo and just let it speak for itself. But fans were more than happy to see Michelle looking so comfortable around Sims.
Many of Michelle's followers left her positive messages about her romance with Sims. One fan wrote: "So happy to see you in love and being loved! Your music brings me such joy. I sincerely wish you the same joy!" Another commented: "Wishing you both only the best. You deserve it young lady."
Michelle's romantic posts come days after she revealed to her fans that she's already engaged. The "Maybe I Should Call" hitmaker posted a photo of herself looking into the mirror last weekend, and she captioned the post "When your fiancé catches you playing in the mirror."
The singer's fans were surprised to see her calling Sims her "fiancé" though she has yet to announce an engagement. However, many of them agreed that the post was already the announcement of their engagement. VH1 reported that though Michelle has yet to flaunt her engagement band, many are already excited for the juicy details.
Michelle's relationship with Sims is anything but private. Fans, who have been following her reality show, "K. Michelle: My Life," are well aware that she's been dating the Memphis-based dentist for some time now. Sims has even appeared in the series for a couple of times, as reported by Rollingout.
Michelle and Sims are currently looking for a home to call their own. The "Got Em Like" singer revealed this bit in the latest episode of her reality show. On Twitter, Michelle admitted that she's not playing around with her fiancé when a fan pointed out how serious she is when it comes to her relationship with Sims.
© Copyright IBTimes 2023. All rights reserved.