Kailyn Lowry-Javi Marroquin Divorce Update: Why 'Teen Mom 2' Star Is Still Married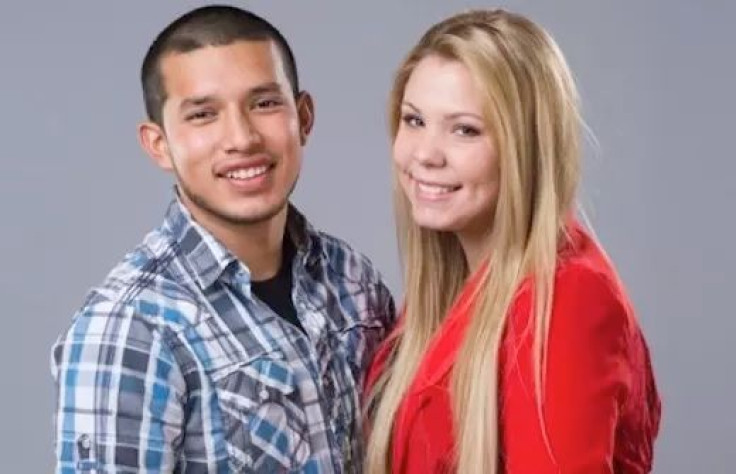 "Teen Mom 2" star Javi Marroquin is still married to estranged wife Kailyn Lowry, but it's not because they called the divorce off. The courts just haven't finalized it yet, Javi told Radar Online in an exclusive report Wednesday.
"Delaware has been taking a little bit," he said. "Kail and I both did everything we needed to on our end. We need to get the decree back from the judge and we'll be done."
When it comes to custody of their 2-year-old son, Lincoln, they haven't officially figured out a custody arrangement, but they're working on it. It regard to child support, he said he isn't paying Lowry "right now." "We're good with that," he said about his current agreement with the MTV reality star. "Everything is moving forward."
As far as his relationship status goes, Javi said he was having fun. "Single life is fantastic," Javi said. "I'm just having a good time. I'm not doing anything crazy, just hanging out with my guy friends. Nothing serious just having fun with whoever I come across."
One of those people might be Nancy Gisell, who he met in the Air Force when they were deployed overseas. "I enjoy her company a lot. That's one person I would do anything for," Javi said in a previous interview with Radar Online. "There is an attraction there."
While Javi said he is not ready to be in a relationship right now, he gushed about monogamy. "I love to love one person. I love to do things with one person. There is no rush. If I meet that person, I meet them," Javi told Radar Online in August. "I love to be in a relationship."
As far as things with him and Kailyn go, they're on good enough terms that she invited him to dinner. "We text, I annoy her all the time still," he said. "I have to go over there and get my mail and stuff like that so I see her all the time."
Follow on me on Twitter @mariamzzarella
© Copyright IBTimes 2023. All rights reserved.