Kailyn Lowry Reveals If She'd Date Baby Daddy Chris Lopez Again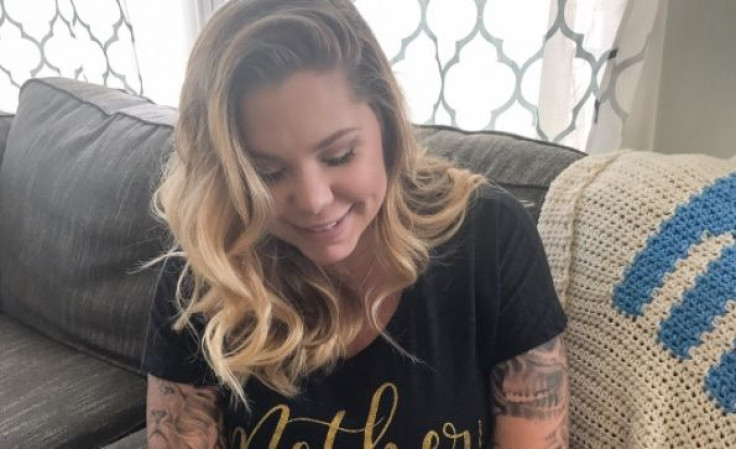 "Teen Mom 2" star Kailyn Lowry isn't normally single, but she doesn't plan to date in the future. The MTV reality star opened up about what her potential future with ex-boyfriend Chris Lopez looks like. The two welcomed her third child, who still doesn't have a name, Aug. 5.
When asked about their current relationship status, the mother-of-three insisted that she wasn't dating Lopez. "I'm not really thinking about that," Lowry, 25, told Radar Online in an exclusive interview about Lopez. "I just want to focus on the new baby and getting the other boys adjusted to having the baby in the house."
While dating is off the table for the moment, it doesn't mean it's completely out of her mind. "Probably, I don't know. Things are always changing. It's a possibility!" she said about getting married for a second time.
If she were to walk down the aisle, it's likely years away considering she doesn't even want to date. "There is no dating for me right now," Lowry told Radar. "I think that's out of the question."
Lowry and Lopez have not decided on a name for the child. For the time being, Lowry has referred to her third son as "Baby Lo." She took to Instagram Wednesday to share a picture of herself holding the child. She called herself a "mother hustler" in one of the hashtags. The post was liked more than 125,000 times by her 3.2 million followers.
When it came to picking a moniker for Baby Lo, Lowry was stumped throughout her pregnancy — and still doesn't have any ideas two weeks after he was born.
"We don't have a name at all and we don't have any ideas either," she told Radar last week. "I feel like everything we thought we liked doesn't fit him."
Lowry has until Sept. 5 to pick a name for the baby. Since she's confused about what to name him, she asked for help from her sons, 7-year-old Isaac and 3-year-old Lincoln. Isaac wanted her to name his new brother Murphy, but Lowry joked that was a name for a dog. Lincoln, on the other hand, was "adamant" about naming the baby "Climber."
The "Teen Mom 2" star took to her blog in February to announce her third pregnancy. It was a shock for most people since her divorce to ex-husband Javi Marroquin was finalized in December. As a result, her announcement had a melancholy tone.
"I'm sad that I should have known that people in my life would sell me out before I was ready. Like any normal person, I want it to be a happy time," she wrote at the time. "I wanted this to be a private time so I could be excited while not getting chased by paparazzi and bothered with crazy headlines."
In addition to shocking fans with her pregnancy, Lowry didn't immediately reveal Lopez was the father. According to Lowry on Season 8 of "Teen Mom 2," he didn't want to be involved with the show originally because he didn't want other girls to know he was involved with the MTV reality star.
Follow me on Twitter @mariamzzarella
© Copyright IBTimes 2023. All rights reserved.