Kaley Cuoco 'Extremely Focused And Hard Working' On 'Big Bang Theory' Set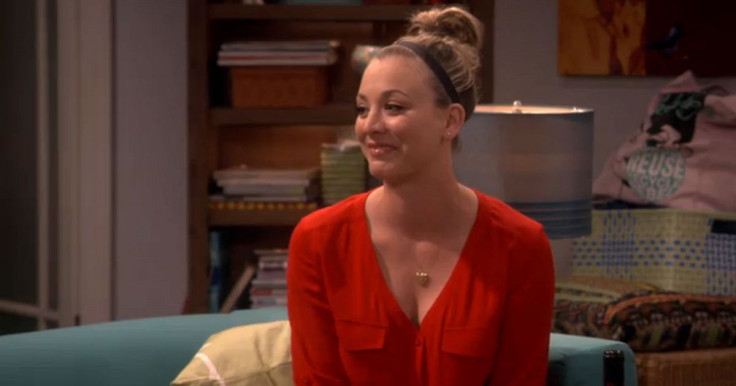 Kaley Cuoco recently shared how hard working and focused she really is on the set of "Big Bang Theory" Season 11.
Prior to Monday night's episode, the actress uploaded a photo of her on the set. While her co-stars Jim Parsons and Johnny Galecki are busy reading their script, Cuoco is giving the camera a thumbs up. The funny woman joked about being extremely focused since she clearly wasn't at that time.
In episode 5, Cuoco's Penny shared plenty of screen time with Parsons' Sheldon. After reading Bernadette's (Melissa Rauch) pregnancy book, Penny used what she learned from Chapter 2 when dealing with Sheldon. She acknowledged that all of her good friend's feelings are valid and told Sheldon that he's allowed to feel the way that he feels, and the approach worked.
But Penny validating Sheldon's feelings went a bit overboard to the point that Leonard (Galecki) became concerned. When Penny tells Leonard that they should have a united front when dealing with Sheldon, he quickly backed down. And then Leonard also realized that Penny used what she learned from the parenting book on him.
Meanwhile, "The Collaboration Contamination" also saw Howard (Simon Helberg) and Amy (Mayim Bialik) working together. The two characters' closeness did not sit well with their respective partners. But when Sheldon reached out to Bernadette about it, it also did not end up well. He was thrown out of her house at one point.
But luckily, Howard and Bernadette and Sheldon and Amy patched things up in the end like they always do. After all, Howard and Bernadette are expecting their second child, and Sheldon and Amy will soon get married.
In other news, Helberg will be collaborating with CBS on another comedy show, titled "Need To Know." The actor will be teaming up with Jocelyn Towne's Wildline Entertainment to produce the CIA workplace comedy based on Zach Ayers' real-life experience working with the CIA, according to Deadline.
"Fuller House" Scott Weinger will co-write the script with Ayers, and the latter will also serve as executive producer. But Howard's work on "Big Bang Theory" will not be affected by his new project.
© Copyright IBTimes 2023. All rights reserved.