Kaley Cuoco, Johnny Galecki Are Having Too Much Fun On 'The Big Bang Theory' Season 10 Set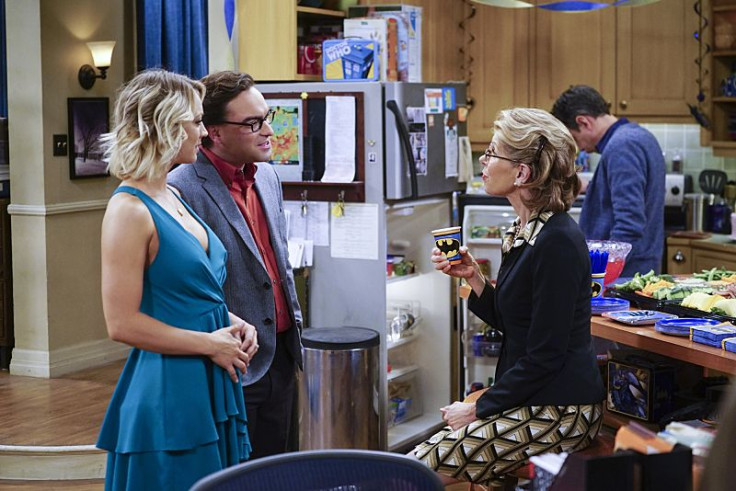 Kaley Cuoco and Johnny Galecki are very happy to be back on the set of "The Big Bang Theory" Season 10.
Just recently, Cuoco shared a Boomerang video on her Instagram of herself and Galecki dancing and skipping. The co-stars could be seen with huge smiles on their faces in the photo that was taken inside Leonard (Galecki) and Sheldon's (Jim Parsons) apartment.
Meanwhile, "The Big Bang Theory" Season 10 will premiere on CBS in two weeks, but some details from the upcoming episodes have already been shared by executive producer Steve Molaro. While speaking with Entertainment Weekly, Molaro said that Sheldon and Amy (Mayim Bialik) will have some discussions about their living arrangements. "There are some big experiments in store for them and their relationship. A good way to trick Sheldon into doing things is by framing it in terms of science," he said.
The exec added that both Sheldon and Amy will be apprehensive over the changes that they will experience in Season 10. However, whatever problems they might encounter will be resolved just like they have done over the past six years. In Season 9, Sheldon and Amy finally had sex, but it wasn't until the former listened to Professor Proton's (Bob Newhart) advice about being and staying in relationships.
Molaro also debunked the rumors that "The Big Bang Theory" will experience a shift if Amy decides to move in with Sheldon, and Penny (Cuoco) and Leonard decide to live together. "I think that there are ways that we can experiment and the show will still very much feel like the show," he said.
In other news, Molaro also spoke with The Hollywood Reporter about the fate of the hit CBS TV show after Season 10. According to him, Season 11 hasn't been confirmed yet because of some contract-related issues with some cast members. However, the exec is still hopeful that "The Big Bang Theory" could go on for as long as possible.
"The Big Bang Theory" Season 10 will premiere on CBS on Sept. 19 at 8 p.m. ET.
© Copyright IBTimes 2023. All rights reserved.