Kaley Cuoco Shows Support For Animal Rights Education With Boyfriend Karl Cook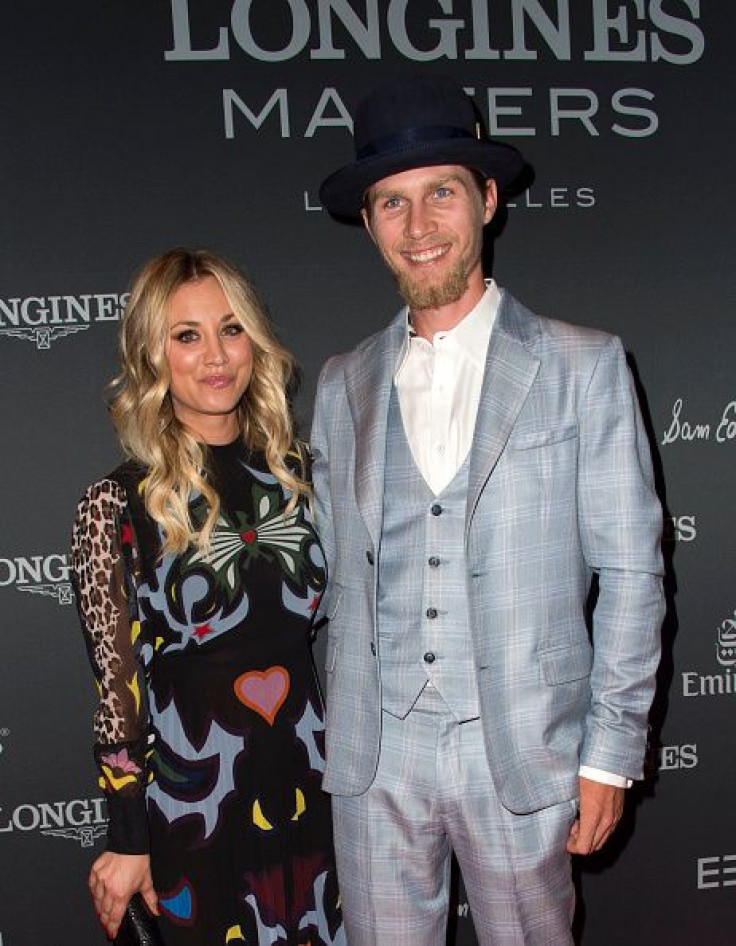 Kaley Cuoco and her boyfriend, Karl Cook, recently showed their support to the Angel of SUFP Foundation, a non-profit organization that is dedicated to ending abuse and discrimination of pit bulls and pit bull-like dogs.
On her Instagram account, Cuoco and Cook posed in front of the camera while wearing a dog-designed t-shirt. At the bottom of the cute dog's photo is the word "educate." The actress also shared that the t-shirt may be purchased via the official website of Bonfire. All proceeds will go straight to benefit animal rescue.
Cuoco, who is a well-known supporter of dog adoption, also used the hashtag "adopt don't shop" in her caption. She made sure to tag Rebecca Corry, the person behind the foundation. In the photo, Cuoco's adorable pit bull, Norman, also made an appearance. He was standing right behind the actress.
Norman was adopted by Cuoco when he was just 2 years old and was the reason for her love of pit bulls. While speaking with the Los Angeles Times last month, Cuoco admitted that it was love at first sight for her when she first saw Norman. "I knew right away, I wanted this dog in my life," she said.
Prior to Norman's adoption, Cuoco educated herself on the dangerous stereotypes attached to the particular breed of dogs. But when she met pit bulls, she immediately noticed how sweet they are. "I was like, 'Oh, my God, I'm obsessed with this kind of dog.' I just found them to be so incredible. I realized what great dogs they were, and how horribly they were seen. And I just didn't want that to happen anymore. So it became a passion," she said.
The "Big Bang Theory" actress' love for her pit bull was what brought her to animal rescue. Cuoco is now working with Paw Works, a non-profit rescue organization that provides temporary and permanent homes for abandoned pets in Los Angeles. Every now and then, Cuoco's home would also serve as shelter for some of the animals.
"You know, an animal is so innocent. They have no voice… I want to kind of be a voice for them, and speak up for them," she said.
© Copyright IBTimes 2023. All rights reserved.