Kanye West Helped Kim Kardashian In Planning Her Controversial Bikini Selfie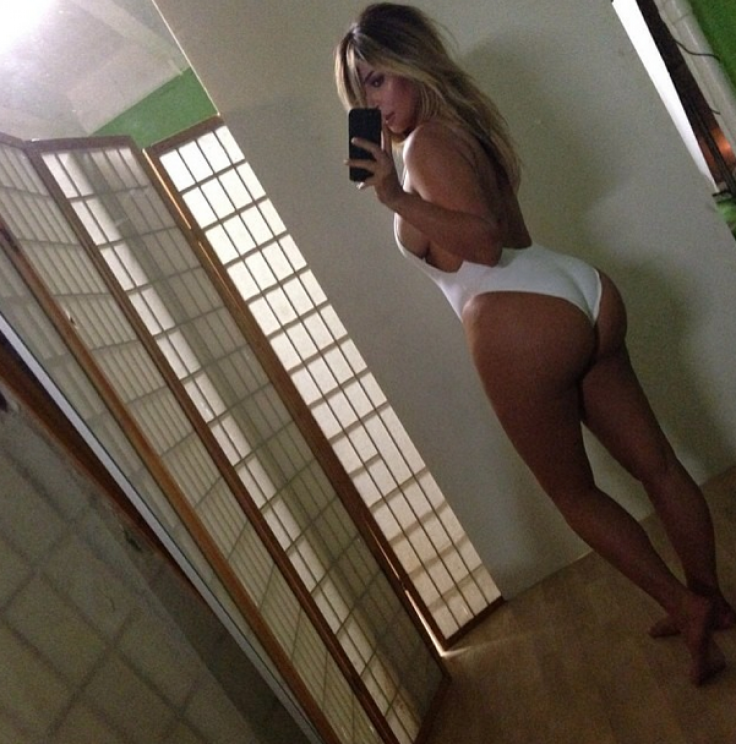 Kim Kardashian's white bikini selfie, which has put her back in the limelight and has made her a target of Internet trolls who feel the new mother should not show the public her postpartum curves, was reportedly planned by her boyfriend, Kanye West.
A source told Life & Style that West wanted her to show off her curves to her fans. Kardashian reportedly lost 70 pounds since giving birth to North West in June, thanks to the Atkins Diet.
"Kim was dying to get her picture in a bathing suit," an insider told Life & Style. "She took so many pictures and deleted them before [she] and Kanye decided on the one she posted. He had the ultimate say about Kim putting up the picture and decided which one he liked best."
Kardashian uploaded the photograph on her Instagram account on Thursday, and she was instantly on the receiving end of a lot of criticism from fans who wanted her to cover up her body more than she did in the photo.
"This photo is desperate," one Twitter user wrote about the 32-year-old mother of one.
"This photo is sad," wrote another. "This photo is inappropriate. Kim Kardashian should stop taking inappropriate pictures & start taking care of her baby."
According to Radar Online, Kardashian also received various messages from users calling her "nasty," "disgusting," and looking "nauseatingly huge." Kardashian had expressed her desire to go nude in a recent episode of "Keeping Up With The Kardashians," saying she wanted to do a Playboy spread or a naked shoot soon after shedding her baby weight.
© Copyright IBTimes 2023. All rights reserved.