Kanye West May Be Months Away From Financial Catastrophe After End Of Adidas Partnership: Report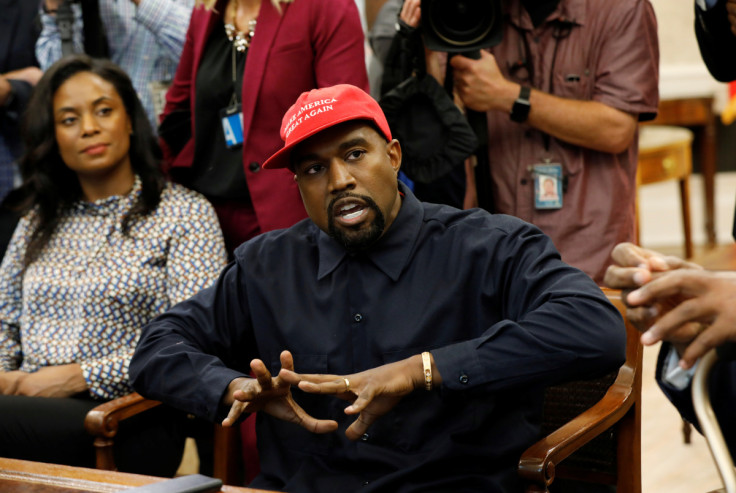 KEY POINTS
Kanye West has "a lot of cash by anyone's standards" but also has a "high cash burn rate," a report says
Four of West's five sources of income reportedly were either shut down or compromised by his anti-Semitic remarks
The rapper lost three-quarters of his estimated $2 billion fortune after Adidas ended their partnership
Kanye West could face a financial crisis in the next several months after losing his Adidas deal and his billionaire status, a report has claimed.
As companies continue to cut ties with him or show no interest in doing business with him following his anti-Semitic remarks and support for white supremacists, the "Donda" artist could face ruin if he can't repair his relationship with brands or doesn't find a new source of income, unnamed insiders told Page Six.
The sources explained that while West has "a lot of cash by anyone's standards," he also has a "high cash burn rate."
Insiders suggested that the more than $100 million West has left in the bank can only support his lifestyle for "months," according to the report. International Business Times could not independently verify the information.
"It's all about cash flow and if slash when he can revive it," one source told Page Six.
Four of West's five main sources of income have been either completely shut down or badly compromised by his recent controversies, sources familiar with his finances told the outlet.
Kim Kardashian's ex-husband, who was once estimated by Forbes to be worth $2 billion, reportedly earned most of his fortune from his massive Adidas deal, Gap deal, music catalog, sales of new music and concerts.
But Adidas, the manufacturer and distributor of the rapper's Yeezy shoe brand, was the main source of his enormous wealth, with Forbes valuing West's partnership with the German company at $1.5 billion.
Adidas' Tuesday announcement that it terminated its partnership with West due to his anti-Semitic remarks and hate speech and would immediately stop payments led to the rapper's net worth falling to $400 million, according to Forbes.
One insider told Page Six that it will be difficult for West to fight that decision as the company "can play hardball" after the rapper-turned-designer made threats against Jews on social media and played porn to Adidas executives during a meeting.
The source also said that Gap, which ended its two-year-old deal with West in September, owes him some money for the Yeezy x Gap products it sold between the end of the deal and Tuesday, when it announced that it was pulling his goods from shelves over the controversy.
West's only upcoming show, his Nov. 4 concert at SoFi Stadium in Los Angeles, has since been canceled by the venue, and it is unlikely for him to be booked anytime soon, insiders told the outlet.
As for new music, the rapper reportedly has an album in the works, but he has yet to secure a distribution deal for it, according to Page Six's sources.
West's fifth source of income, his royalties, earn him $5 million a year, according to Billboard. However, this is far from enough to support his expenses.
"That's about enough to pay his gas bill for his jet," an anonymous source told Page Six.
In September, West allegedly attempted to sell his music catalog for $135 million, but there was no strong interest in it, according to the report.
However, West appeared unfazed after losing three-quarters of his net worth.
Following the end of his deal with Adidas, he took to Instagram to write in all-caps: "I LOST 2 BILLION DOLLARS IN ONE DAY AND I'M STILL ALIVE. THIS IS LOVE SPEECH. I STILL LOVE YOU. GOD STILL LOVES YOU. THE MONEY IS NOT WHO I AM. THE PEOPLE IS WHO I AM."
Days before the company dropped him, West said he was not losing money and even refused to be canceled over his controversial remarks.
"I ain't losing no money," he told TMZ while addressing Balenciaga's decision to cut ties with him. "We here, baby, we ain't going nowhere."
West showed up at the Skechers headquarters in Manhattan Beach, California, a day after losing his partnership with Adidas. However, the executives escorted him out of the building after a brief conversation.
"Skechers is not considering and has no intention of working with West," the company said in a press release. "We condemn his recent divisive remarks and do not tolerate antisemitism or any other form of hate speech. The Company would like to again stress that West showed up unannounced and uninvited to Skechers corporate offices."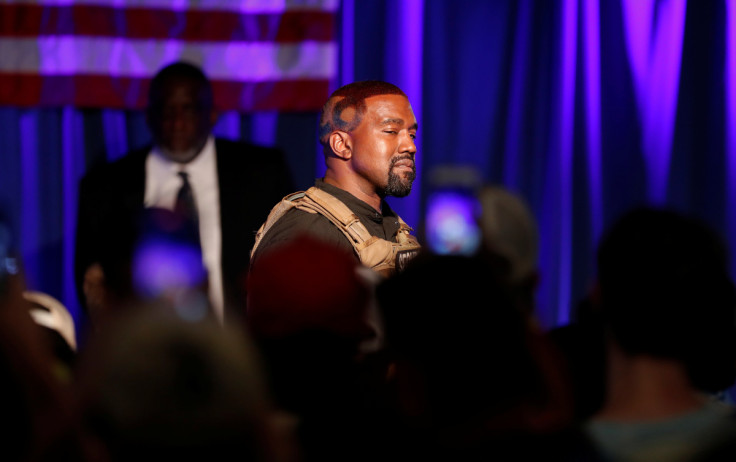 © Copyright IBTimes 2023. All rights reserved.