Kanye West Paid $85K To Use Photo Of Whitney Houston's Drug-Filled Bathroom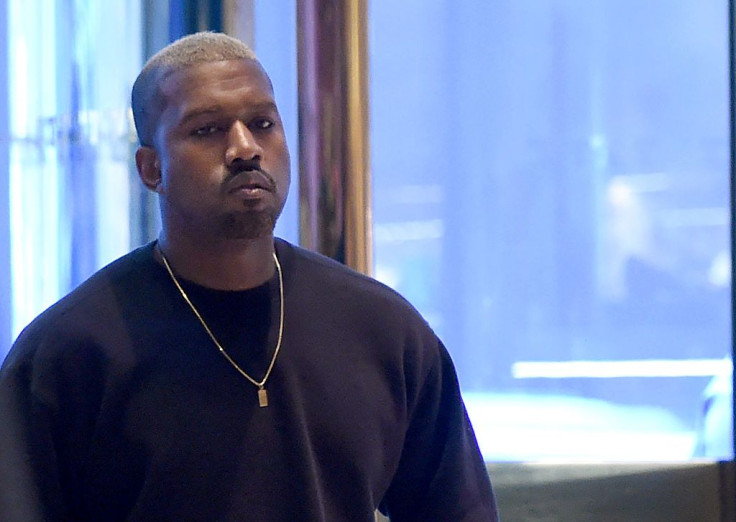 Kanye West is on a roll making new music, but his creative genius remains a mystery to most people.
This time, rapper Pusha T revealed that the "Runaway" singer has dropped a whopping $85,000 just to use a photo of Whitney Houston's drug-strewn bathroom as his album cover.
Pusha T shared this piece of information during an interview with Angie Martinez of the Consequence of Sound. He said that West dismissed the earlier artwork for his album, "Daytona," and decided to have Houston's bathroom as the main image.
"1 a.m., my phone rings, no caller-ID," Pusha told Martinez. "'Hey, yeah, I think that we should change the artwork. I like this other artwork.' Now this other artwork is 85 grand. I said, 'Hey, I don't want to pay for that. And I wasn't even going to ask you to pay for that. We picked what we picked. It's here, it's ready.' 'No, this what people need to see to go with this music. I'ma pay for that.'"
According to Page Six, the photo was taken back in 2006. It showed Houston's bathroom in her Atlanta mansion, which was littered with drugs and other drug paraphernalia.
Pusha T added that he's not a huge fan of the photo, but he has allowed West to take charge since he already paid for it. "Ummm, it's a picture," he explained. "It's a picture. … It's just a picture that to license it worldwide is 85 grand. I'm not really too, too, too entrenched in the art world like that. I'm just going to let him do that thing. And he's paying for it."
The rapper is currently staying in Jackson Hole, Wyoming as he focuses on his craft. A source close to him and his wife, Kim Kardashian, revealed that she will be travelling back and forth to keep him company.
"Kanye will be in Jackson Hole for several more weeks," the source shared with People. "Kim will travel back and forth to see him. She's happy he's focused on his music instead of going on social media rants."
"Kanye seems great," the source added. "He loves Jackson Hole. He thinks it's the perfect place to create his music."
© Copyright IBTimes 2023. All rights reserved.