Kanye West Releases First Presidential Campaign Video 3 Weeks Before Election
KEY POINTS
Kanye West encouraged the people to pray and strengthen their faith in his first presidential campaign video
West declared that he will beat Joe Biden in the presidential election by write-in votes
Kim Kardashian allegedly begged her husband to end his presidential bid
Kanye West just released his first campaign video after announcing his presidential bid on the Fourth of July. West dropped the clip three weeks before the election.
On Monday, West shared a short clip on Twitter and Instagram explaining why Americans should strengthen their religion and faith to improve the country.
"America. What is America's destiny? What is best for our nation? Our people? What is just? True justice? We have to think about all these things together as a people. To contemplate our future, to live up to our dream, we must have vision," he said in the campaign video.
"We as a people will revive our nation's commitment to faith, to what our constitution calls the free exercise of religion, including, of course, prayer. Through prayer, faith can be restored."
West also reminded everyone in his speech that people are called for a greater purpose than themselves. Each one should help and lift up each other, so they could prosper together.
"We have to act on faith with a sure knowledge that we are pursuing the right goals and doing the right things. We will build a stronger country by building stronger families. Families are the building blocks of society, of a nation. By turning to faith, we will be the kind of nation — the kind of people — God intends us to be," he added.
"I am Kanye West and I approve this message," the rapper concluded his ad.
Kim Kardashian's husband faced several setbacks in adding his name to the ballots after missing several critical deadlines. But he appears on the California ballot as a vice presidential candidate, Variety reported.
West also shared a picture of a ballot with his name as vice president on Twitter. At the bottom was a blank space for a write-in with his name on it.
"Friends writing me in," he added in the caption.
On July 25, the "Gold Digger" rapper took to Twitter and declared that he would beat Joe Biden in the 2020 presidential election by write-in votes.
"I will beat Biden off of write ins #2020VISION," West wrote.
Meanwhile, another source told Page Six earlier that Kardashian begged her husband to end his presidential bid. West had been talking about their families and kids at rallies and his wife allegedly didn't like it, so she wanted him to stop, but he won't listen to her.
"This is a nightmare for Kim, she is looking for a way out. But she's also a nice person and wants to do the best for her kids," the source added.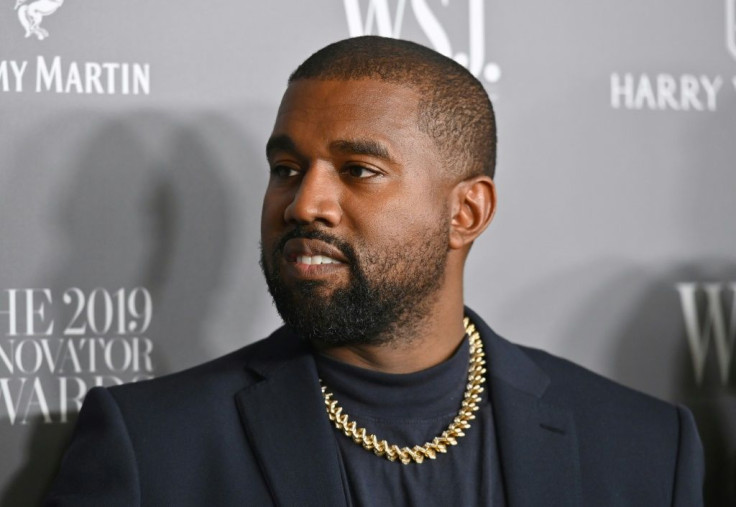 © Copyright IBTimes 2023. All rights reserved.