Kanye West Says He Owes The IRS Millions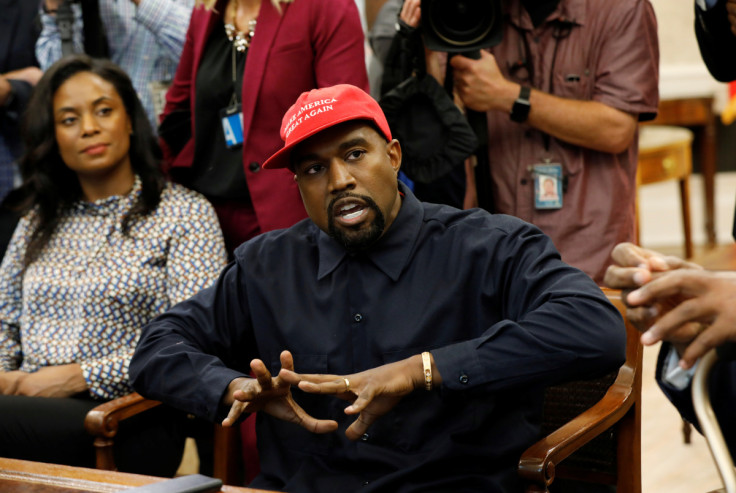 American rapper Ye, formerly known as Kanye West, says he owes millions of dollars to the IRS.
Ye disclosed his tax troubles on the right-wing "Timcast IRL" podcast alongside white nationalist Nick Fuentes and the alt-right figure Milo Yiannopoulos. Ye spoke to host Tim Pool about how his "finance people" explained that he would have to "pay a lot of taxes."
The podcast aired Monday.
"I'm talking about literally finding out that they were trying to put me in prison this morning," said Ye. "But I found out — okay, so they froze, they put a $75 million hold on four of my accounts."
"And then they said, you owe a lot of taxes. Took me like six hours to find out how much. A lot — was it — well, around $50 million," Ye added.
The rapper added that he was "obviously not the most financially literate person on the planet" and that he had gone around to the "different CFOs" who are involved in his businesses to find out what constituted tax evasions. The main question he had was if not paying taxes was tax evasion.
"So now I'm having – I get to actually learn how to run a company. I get to learn how to, you know, to count, really," continued Ye. "It's like I didn't even know where to put the money."
Ye walked off the podcast after Pool asked the rapper about anti-Semitic comments he had made.
A one-time billionaire, Ye has a wealth of financial issues after his anti-Semitic rants in October led to partnerships and deals ending. His estimated net worth dropped from $1.5 billion to $400 million after Adidas and Balenciaga ended their partnerships with Ye.
Ye claimed on Oct. 25 that he was ending his partnership with Adidas. A press release on that same day from Adidas read that the company made "the decision to terminate the partnership with Ye immediately" even though it would have "a short-term negative impact" on the company's finances.
© Copyright IBTimes 2023. All rights reserved.
FOLLOW MORE IBT NEWS ON THE BELOW CHANNELS