Kanye West Tweets Kendrick Lamar Praise For His New Album 'To Pimp A Butterfly'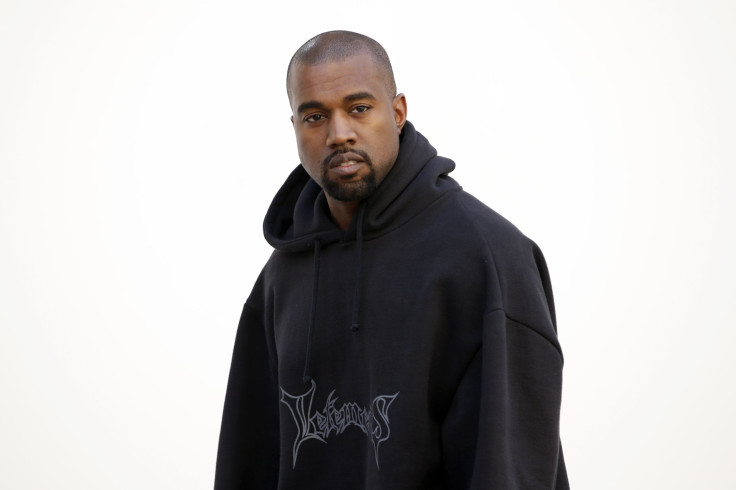 Kanye West fancies himself the most talented man in the world – so when he takes to Twitter to give praise, you can take that right to the bank. Such was the case for fellow rapper Kendrick Lamar, whose recently released album garnered hefty words of encouragement from the "Yeezus" singer.
Lamar's latest album, titled "To Pimp A Butterfly," dropped on March 16 ahead of its scheduled March 23 release date. It's unclear why the album came out days early, but that hasn't stopped fans from digesting the follow up to his 2012 masterpiece "Good Kid, MAAD City" in its entirety. In fact, since hitting popular music service "Spotify" on Tuesday, the album has already broken the site's single-day streaming record with a whopping 9.6 million listens.
Among those who have listened to the new tracks is Kayne West, who was so moved by the "message" and "spirit" of the work that he made a rare appearance on Twitter to give Lamar some deep compliments. The first tweet about Lamar's music came as the rapper announced he was seeking inspiration going into the studio:
Soon after, he wrote in all caps to thank him for using his gifts to make something great:
As noted by MTV News, the two performers have a mutual respect for one another, having both a personal and professional relationship. Lamar was one of the 21 people behind West's "All Day," and he even performed with Yeezy through the North American leg of his 2013 tour.
"Watching him perform, seeing how much he puts into his stage and his presence on stage, it just reassures me that coming out the booth, you have to take just as much attention on that stage," Lamar told the outlet in 2013.
According to NME, Lamar will appear next at the Wireless Festival in July with Drake, Avicii, David Guetta and Nicki Minaj. Meanwhile, Kanye West was recently announced as a headlining act at the 2015 Glastonbury Festival.
Lamar's new album can be found on both iTunes and Spotify.
© Copyright IBTimes 2023. All rights reserved.